WeCare Education: Paving the Way for Higher Study in S. Korea
Desk Report || risingbd.com
Published: 22:17, 24 May 2023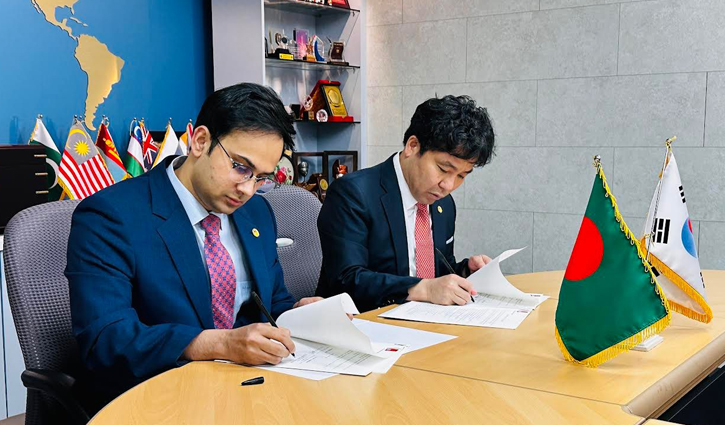 WeCare Education, a leading education agency in Bangladesh, has become synonymous with trust and reliability when it comes to pursuing higher education in South Korea.
Since its inception in 2020, the organization has been dedicated to assisting Bangladeshi students in gaining admission to South Korean universities. With their unwavering commitment and remarkable success, WeCare Education has expanded its services and currently collaborates with over 10 prestigious universities in South Korea.
The scope of WeCare Education's work extends beyond Bangladesh, reaching students from neighboring countries such as India, Nepal, Pakistan, and Uzbekistan. This inclusive approach highlights the agency's dedication to providing educational opportunities to a diverse range of students in the region.
WeCare Education's accomplishments speak for themselves. Their commitment to transparency, efficiency, and exemplary student recruitment procedures led to their recognition as the Official Representative of Kyungsung University in 2022. Furthermore, the agency solidified its collaboration with Dong-A University the same year. As a testament to their continuous growth and success, WeCare Education has recently been appointed the official representative of Tongmyong University, solidifying a strong Memorandum of Understanding.
WeCare Education focuses exclusively on recruiting students for Bachelor's, Master's, and Ph.D. programs, ensuring a specialized and tailored approach. Expert counselors meticulously assess each student's profile, identifying potential scholarships, admission opportunities, and other benefits that align with their individual aspirations.
The agency's strength lies in its unwavering commitment to transparency and efficiency throughout the entire process. Employing experienced professionals, WeCare Education guarantees that students receive accurate and reliable information. Their dedication to providing honest guidance has earned them praise and appreciation from numerous clients who have benefited from their efficiency and loyalty.
At the core of WeCare Education's mission is a simple yet powerful objective: to assist students in pursuing higher education in South Korea. By actively participating in the global education system, the agency seeks to strengthen the international student network and bridge geographical barriers.
In an era where education knows no borders, WeCare Education stands as a beacon of support and guidance for aspiring students. Through their meticulous recruitment procedures, transparent practices, and unwavering commitment to students' success, the agency has carved a reputable niche for itself in the field of international education consultancy. As they continue to empower students and facilitate educational opportunities, WeCare Education paves the way for a brighter future, fostering global citizenship and collaboration in the realm of higher education.
N H/Nasim