40th span of Padma Bridge installed, 6 kilometers become visible
News Desk || risingbd.com
Published: 12:13, 4 December 2020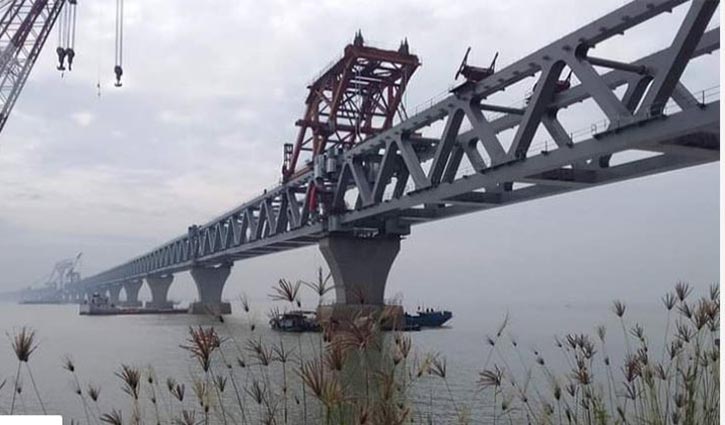 The 40th span of the Padma Bridge was installed on Friday morning (December 4), bringing a total of 6 kilometers of the bridge into view.
The span was placed on pillars no. 11 and 12 of the bridge at 10.58am.
Dewan Md Abdul Quader, project manager (main bridge) and executive, confirmed the news.
Most of the spans were installed on Padma Bridge in October and November. The last span was installed on 27 November.
With the installation of the 40th span, only one span will remain to be installed as the total number of spans is 41.
Construction of the Padma Bridge began in December 2014. The first span was installed on the Piers 37 and 38 on September 30, 2017. Since then, 39 spans have been installed one after another.
The 6.15km long Padma Bridge is being built installing 41 spans (each 150 meters in length) on a total of 42 piers of the bridge.
China Major Bridge Engineering Construction Company has been constructing the main bridge, while Sinohydro Corporation of China has been doing the river training work. Abdul Monem Limited of Bangladesh has been constructing two approach roads of the Padma Bridge.
The Padma Bridge will be a two-storeyed double-deck bridge in shape. It is being built with concrete and steel. The bridge is likely to be opened for traffic in 2021.

Ratan/Mukul