Bangladeshi Zayn in key position of Biden administration
News Desk || risingbd.com
Published: 11:49, 19 January 2021 Update: 12:09, 19 January 2021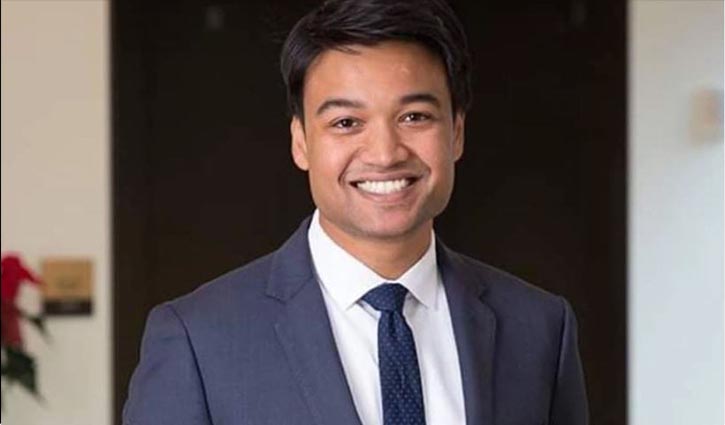 United States President-elect Joe Biden has named Bangladeshi-American Zayn Siddique to a key position in the office of the White House.
Zayn Siddique, 30, is the only son of Mostaq Ahmed Siddiqui alias Mamun and Kamrun Abedin Helena Siddiqui of Madarinagar village under Nandail upazila in Mymensingh. Zayn 's parents are both doctors in the United States.
Mostaq Ahmed Siddiqui and Kamrun Abedin Helena Siddiqui went to the United States 33 years ago. Later, they got citizenship and settled there. Zayn was born there. Majida Akhter, Zayn's grandmother, also lives in the United States with them.
Originally from Bangladesh but raised in New York, Siddique is a graduate of the Princeton University and the Yale Law School. Currently, he is the chief of staff for the Domestic and Economic Team of the Biden-Harris Transition.
According to a series of new announcements made by the Biden Transition Team, Siddique has been named senior advisor to the White House deputy chief of staff.
He becomes the first Bangladeshi-American to be named to a senior position in the incoming Biden administration.
He was also a member of Vice President-elect Harris's prep team for the 2020 vice-presidential debate.
Zayn last came to visit the village in Mymensingh with his father in April 2016. Ratan Siddiqui, cousin of Zayn Siddiqui's father, said none of five brothers and three sisters live here. He is the one who takes care of their lands here.
Cousin Ratan Siddiqui further said that Zayn's father informed about the appointment of his nephew to an important post over his mobile phone. This is great news for everyone.
Milon/Mukul