Raid in Pabna arms factory, 2 arrested with firearms
Published: 18:49, 8 March 2021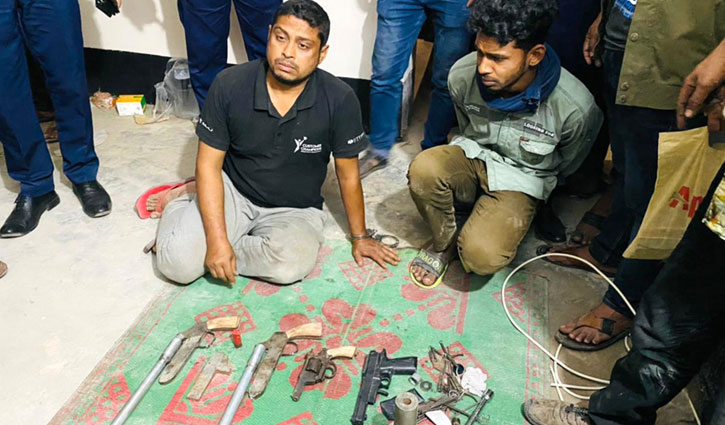 Police have raided a factory manufacturing illegal firearms in Natiabari area under Aminpur police station in Pabna's Bera upazila.
 
A team of Pabna Detective Branch (DB) police raided there on Monday afternoon (March 8). At that time, law enforcers held two persons with four firearms from the spot.
The detainees Abdullah Al Mansur Mithu, 35, of Raksha of Bera upazila, Siyam Kazi, 22, of Rajnarayanpur of Natiyabari of the same upazila.
Pabna Additional Superintendent of Police (ASP) Masud Alam said, "A team of detectives raided on the factory after they came to know that weapons were being made illegally in a house in the area."
He said, "The detainees confessed to manufacturing firearms illegally in primary investigation. Filing case against them is under process. They will be sent to jail through court on Tuesday (March 9)."
Pabna/Shahin Rahman/AKA