Want to give priority in research: Shamsuzzaman Khan
Published: 13:30, 29 June 2020 Update: 15:18, 26 July 2020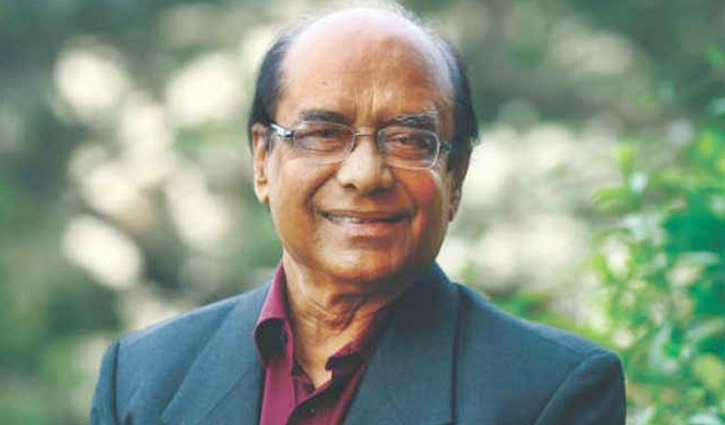 Folklorist and writer Shamsuzzaman Khan has recently been made president of Bangla Academy. He took his office on Monday. Earlier, he was director general (DG) of the same institute.
Risingbd's Staff Correspondent Abu Bakar Yeamin talked to him to know his immediate feelings and workplan.
Risingbd: Congratulations. After performing as director general of Bangla Academy, you are now president of the same institution. Want to know how you feel?
Shamsuzzaman Khan: Thanks. It is a great pleasure and pride to be the president of an institute like Bangla Academy. I seek everyone's cooperation so that I can carry out my responsibilities smoothly.
Risingbd: What is the job you want to do first?
Shamsuzzaman Khan: Actually, president's job is to inaugurate the programme on February 21 and preside over the general meeting. But there is more work to be done. After various movements and struggles including the language movement, our country has become independent through the Liberation War. I've a desire to work on highlighting various aspects including language movement, Liberation War and Bangabandhu.
Risingbd: What's matter you will give priority?
Shamsuzzaman Khan: Research is main work for Bangla Academy. I want to give priority in research. I want to uplift Bangla Academy to international arena through research.
Risingbd: You have replaced Professor Anisuzzaman Sir, one of the brightest stars of our literary culture. How do you see the matter?
Shamsuzzaman Khan: Professor Dr Anisuzzaman was a great person after the language movement, Liberation War and Bangabandhu. Apart from Bangla Academy, he has always guided us in various fields of literature, always served as our guardian. He was my teacher. I want to continue the ideals left by him and the path shown by him in the coming days.
Risingbd: What kind of people as colleagues you want to lead the way?
Shamsuzzaman Khan: Bangla Academy is a national institution. Symbol of our language movement. Everyone's cooperation is needed to run this organisation. I want to go with all people who particularly believe in secular principle.
Risingbd: Many said that the main strength of Bangla Academy was lost while organising Ekushey Book Fair. Apart from Ekushey Book Fair, any significant work is rarely visible. What is your statement?
Shamsuzzaman Khan: Bangla Academy is involved in various research activities throughout the year. I want Bangla Academy to be in an important position in international arena. And I will work towards that goal.



Dhaka/Yeamin/AKA
risingbd.com