Can air pollution affect our mental health?
T. Mahmud || risingbd.com
Published: 10:19, 13 January 2023 Update: 11:58, 13 January 2023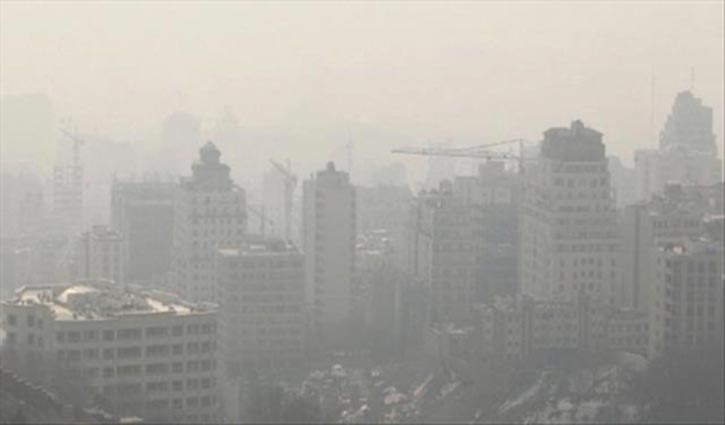 Yes, it can. It's common knowledge that mental health issues are often products of traumatic events, reinforcing intrusive thoughts, toxic relationships, and spending too much time on social media. A lot of people, however, aren't aware of the fact that our environment can also affect our mental wellbeing.
Studies have confirmed that air pollution can lead to cardiovascular, respiratory, and neurovascular diseases. Examples include lung cancer, stroke, chronic obstructive pulmonary disease (COPD), and pneumonia. When it comes to mental illnesses, however, recent research has shown that air pollution and depression have a very strong link. Air pollutants (specifically particular matter) are said to increase oxidative stress and inflammation in the brain which can further lead to depression (MohanKumar et al, 2008).
Additionally, a cross-sectional study by Vert et al (2017) revealed that for each 10 ?g/m3 increase in the nitric oxide level, the rate of depression would be twice as high. Pregnant women who become exposed to particulate matter during mid-pregnancy (or even after they give birth) are at a higher risk of becoming depressed (Bastain et al, 2021; Sheffield et al, 2018).
Although limited studies have explored the connection between anxiety and air pollution, the results showed that both short and long-term exposure to particulate matter can result in anxiety symptoms (Braithwaite et al, 2019). Air pollution contributes to heightened stress cortisol levels, which leads to anxiety (Thomson et al, 2013). It was also found that people who were exposed to air pollution caused by traffic during early childhood are at a greater risk of developing anxiety later on (Yolton et al, 2019). Prenatal exposure to particulate matter (including traffic-related air pollution) was also linked with increased anxiety in 6-7 year old children (Perera et al, 2012).
Suicide ideation and deaths were also found to be associated with air pollution. In a case-crossover analysis that investigated the link between suicide and air pollutants in 10 large cities in Japan, South Korea, and Taiwan, the researchers found that higher levels of nitrogen oxide, sulfide dioxide, and particulate matters were associated with higher risks of suicide (Kim et al, 2018). An American study also found that single-day and cumulative exposure to particulate matter and nitrogen dioxide was associated with an increased risk for suicide (Bakian et al, 2015). This was found among the sample of 1,546 completed suicides in Salt Lake County, Utah (Bakian et al, 2015). It must be noted, however, that suicide is very complicated. Several factors (ex. Lack of spirituality, genetics, lifestyle choices, and mental health condition) typically have to play a role before an individual actually takes his/her life away. Environmental factors alone don't cause people to contemplate or commit suicide.
Immediate attention should be brought to the Bangladeshi government about the seriousness of this matter, because Bangladesh has been ranked #1 for having the worst air quality. A study by Begum, Hopke, and Markwitz (2013) supports this claim as it was revealed that high concentrations of particulate matter were found in Dhaka. Going back to what was mentioned previously, this air pollutant was associated with higher risks of depression, anxiety, and suicide ideation/deaths. It's very possible, along with other factors (ex. Absence of or low-quality education, cultural/societal expectations, lack of facilities or professionals, etc.), that air pollution may contribute to the existing mental health conditions of Bangladeshi citizens.
T. Mahmud is a Bangladeshi entrepreneur and podcaster who has been active in the mental health and personal development fields. She has launched several products that are related to what she specialises in, such as a mental health card game, a growth mindset journal, and a food log. She studied psychology in Simmons University (Boston, USA) for her undergrad. She then moved to London where she studied special and inclusive education for her masters in University College London (UCL). T. is currently doing her second masters in UCL, and she's majoring in child and adolescent mental health. Outside of university, she learned psychology, personal development, entrepreneurship, and nutrition from various coaches and mentors (ex. Talha Azam, Nani Israel, Don Markland, etc.).

Dhaka/Mukul