Staff Correspondent: Some unidentified miscreants have threatened to pick up Shahata Jarab Ershad Eric (Eric Ershad), son of former President and Jatiya Party (JP) Chairman Hussein Muhammad Ershad.
A general diary (GD) has been filed with Gulshan Police Station in this regard around 3:00 pm on Monday.
Ershad's Personal Secretary Maj (retd) Khaled Akhtar filed the GD on behalf of Eric Ershad.
Khaled Akhtar told risingbd that: "Some unknown miscreants have been threatening to pick up Eric Ershad for last 2/3 days over phone. We are concerned over the security of Eric Ershad. A general diary has been filed taking his security issue into account."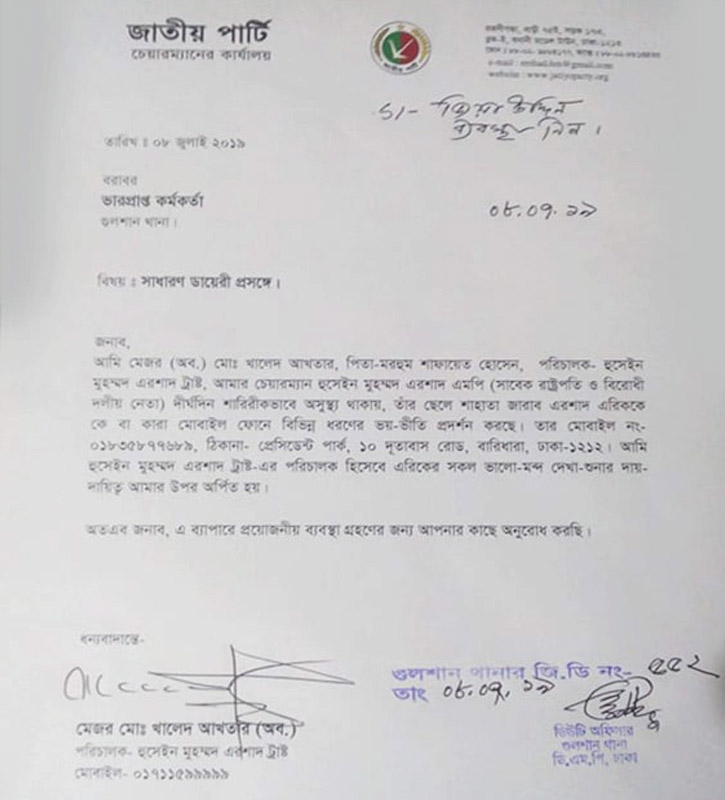 Confirming the matter, Officer-in-Charge (OC) of Gulshan Police Station SM Kamruzzaman said an investigation is underway in this regard.
risingbd/Dhaka/July 8, 2019/Nur/AI