Girlfriend of Trump's eldest son tests positive for coronavirus
Published: 08:31, 4 July 2020 Update: 15:18, 26 July 2020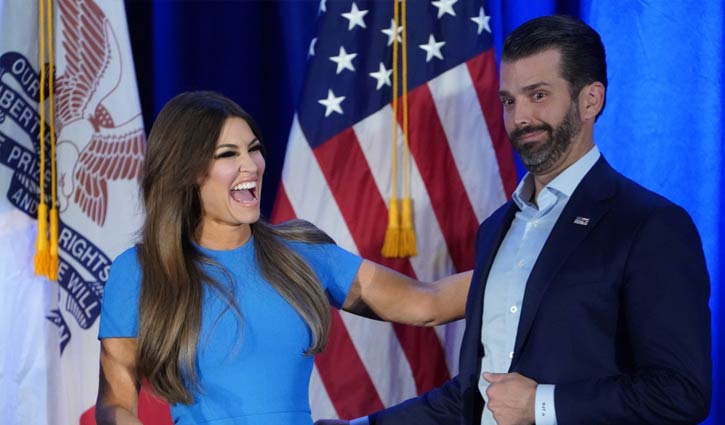 Kimberly Guilfoyle, the girlfriend of President Trump's eldest son and a top fund-raising official for the Trump re-election campaign, has tested positive for the coronavirus.
She tested positive on Friday.
The incident took place before a Fourth of July event at Mount Rushmore, New York Times reported, citing a person familiar with her condition. Trump campaign later confirmed Guilfoyle has contracted the virus.
Ms. Guilfoyle traveled to South Dakota with Mr. Trump's son Donald Trump Jr., in anticipation of attending a huge fireworks display where the president was set to speak. They did not travel aboard Air Force One, according to the person familiar with her condition, and she was the only person in the group who tested positive.
Worldwide coronavirus cases crossed 11 million. U.S. cases rose 2.1%, higher than the seven-day average, with more than 57,000 infections in 24 hours.
Dhaka/Mukul
risingbd.com