Hundreds detained after rare Egypt Protests
Published: 19:03, 23 September 2019 Update: 15:18, 26 July 2020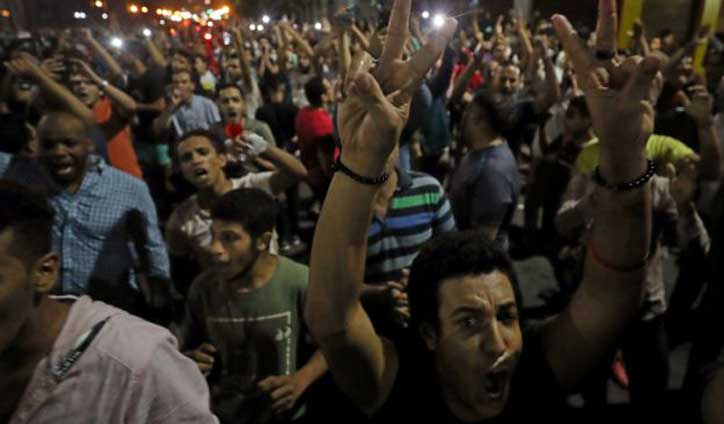 Almost 500 people have been detained in Egypt in the past few days after protests against alleged government corruption, human rights activists say.
Demonstrations were reported in Cairo, Alexandria and several other cities on Friday night, and in the port city of Suez on Saturday evening.
The authorities have not yet released an official number of arrests.
Under President Abdel Fattah al-Sisi, there has been a wide-ranging crackdown on dissent, and protests are very rare.
Public gatherings of more than 10 people without government approval have been banned since 2013, when Mr Sisi led the military's overthrow of Egypt's first democratically elected leader, Mohammed Morsi.
At least 60,000 people - most of them members of Morsi's now-outlawed Islamist movement, the Muslim Brotherhood - are reported to have been detained in the past six years; hundreds have been handed preliminary death sentences by courts, and activist say hundreds more have gone missing in apparent forced disappearances.
On Friday night, hundreds of young people took to the streets in the centre of the capital, Cairo - including near Tahrir Square, the focus of the popular uprising that forced President Hosni Mubarak to resign in 2011 - as well as Alexandria, Damietta and Mahalla al-Kubra, according to witnesses and social media.
On Monday, local human rights groups said they had been receiving telephone calls from people looking for relatives who had gone missing after the protests.
One lawyer told the BBC almost 500 people were believed to have been arrested, and that they expected the number to rise in the coming days.
The Egyptian Centre for Economic and Social Rights, a non-governmental organisation, said the number of reported arrests had reached 516.
Source: BBC
Dhaka/Nasim
risingbd.com