Paris climate march halted after violent clashes
Published: 19:52, 21 September 2019 Update: 15:18, 26 July 2020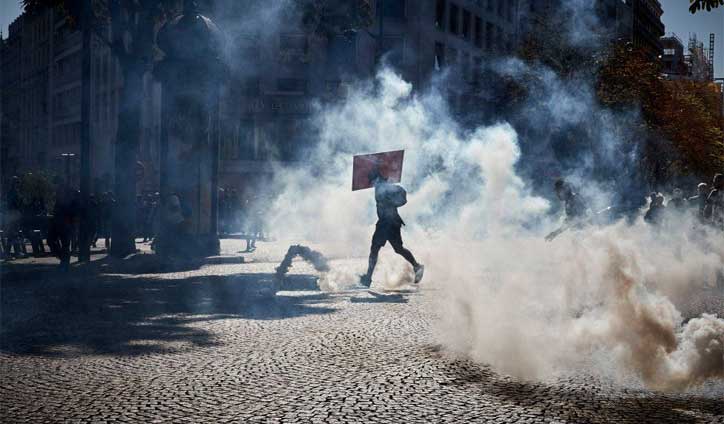 A peaceful climate march in Paris has been halted after it was infiltrated by other protest groups.
Groups of anarchist demonstrators joined in, breaking windows and setting fire to street barricades.
Families abandoned the march as violent clashes prompted French police, who have previously been accused of excessive violence, to fire tear gas and make over 100 arrests.
A huge security operation involved 7,000 police officers.
The climate change march and a protest against pension reform were both authorised, while other demonstrations - including one by the 'yellow vest' anti-government group - went ahead illegally.
Much of the violence and vandalism was attributed to the so-called black bloc anarchist group, who wore black scarves, sunglasses and hoods to cover their faces.
Saturday's protests interfered with France's annual Heritage Day, when well-known sites open their doors to the public.
On Friday, President Macron said it was good that that people could express themselves but asked that the protests proceeded in a "calm" manner.
He has not yet commented on Saturday's events.
Source: BBC
Dhaka/Nasim
risingbd.com