Scientist made coronavirus vaccine before he died
Published: 03:20, 13 March 2020 Update: 15:18, 26 July 2020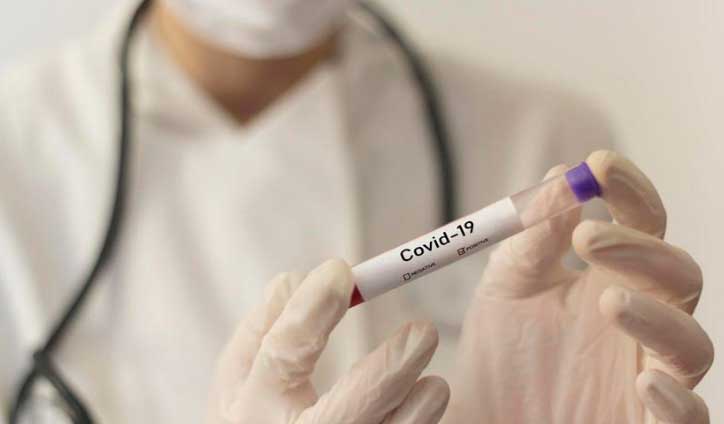 The family of a late scientist have claimed a vaccine he developed in retirement could prove a vital weapon in the fight against coronavirus.
Eric Worrall died in 2014 at the age of 84 - but may have left behind an important legacy.
His daughter Jane, 65, has revealed that he had developed a vaccine to help private investors battle H5N1 avian influenza - which could also be used to tackle COVID-19.
It's claimed that the vaccine is "equally applicable" to all enveloped viruses and - subject to the usual trials - could prove a suitable vaccine for humans.
Mr Worrall, who retired to Talsarn, Wales, wrote a paper on his research and results before his death, which was published in a peer-reviewed journal.
His family have now forwarded this onto the authorities in the hope it can be used by someone "in the know".
Jane said: "We are not scientists nor are we connected to any research establishments or pharmaceutical companies.
"So [we] find it difficult to draw attention to this vaccine when so much has already been invested in other methods and trials.
"But we feel at this time of a potential national and global emergency that the government really should look at this to see if it could be a rapid, simple and useful solution to the coronavirus vaccine problem.
"The salient and unique benefits of the vaccine are that it is administered via nasal drops which form a first line of defence by attaching to the mucosal epithelium (ie: the linings of nose and lungs).
Jane said: "As far as coronavirus is concerned, he had seen something similar coming for some time.
"He'd have been frustrated that he couldn't get any attention for his vaccine as it was something he really believed in.
"He was obsessed with it - just before he died he left the final operating method and a vital component necessary for producing the vaccine with my three brothers and myself.
"We feel we are custodians of something which could save lives, not to mention the economy."
Mr Worrall worked as a vaccine technologist with the UN Food and Agriculture Organisation and the UK Department for International Development for 50 years.
Source: Mirror
Dhaka/Mukul
risingbd.com