'Since childhood I was a very stylish kid'
Published: 06:37, 20 June 2020 Update: 15:18, 26 July 2020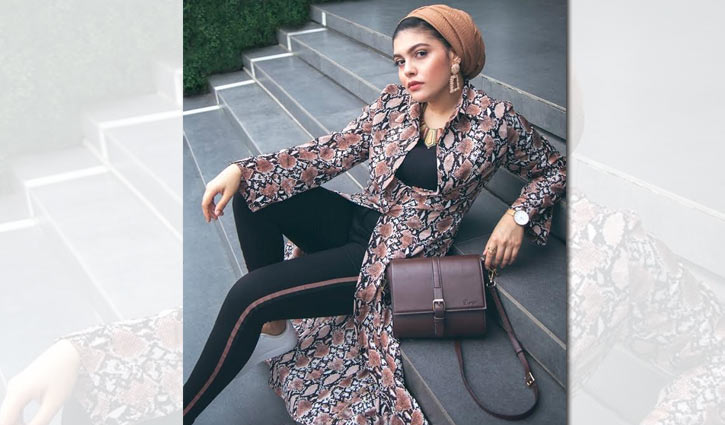 risingbd, country's leading and popular news portal, is publishing stories on persons who have shown success in various fields. As part of its efforts, Nabila Nowshin is writing stories under the banner 'In series #30days30souls'. Recently, she interviewed Maniza Rahman who is a freelance content creator, modest fashion blogger and an influencer. In the exclusive interview, Maniza Rahman talked about her childhood, education life, her talent and skills, future plans and more which are given below.
Hello, how are you?
I am fine Alhamdulillah.
What is your nickname?
Feo is my nickname.
From where you completed your S.S.C and H.S.C?
SSC from SODA (School of Development Alternative) & HSC from (Preparatory College).
Tell us about your university life and which subject you are reading in?
My university life was full of fun and I had great memories as well like others. The atmosphere was amazing and my faculties were so good and helpful & most interesting thing. I was one of the famous students in my university. My subject was English literature & humanity.
Where did you used to live during your childhood? Tell us one memorable story from your childhood!
I grew up as a child in Dhaka. I'm the youngest child in my home & I've three older sisters. My sisters used to do makeup on me & they made me a bride so that they could play with me with their toys.
Do you want to give any advice to a 17-year old yourself?
My advice is you should be more prepared in your early age so that you can clear vision about your future. Also, be more practical rather than being more emotional at some points.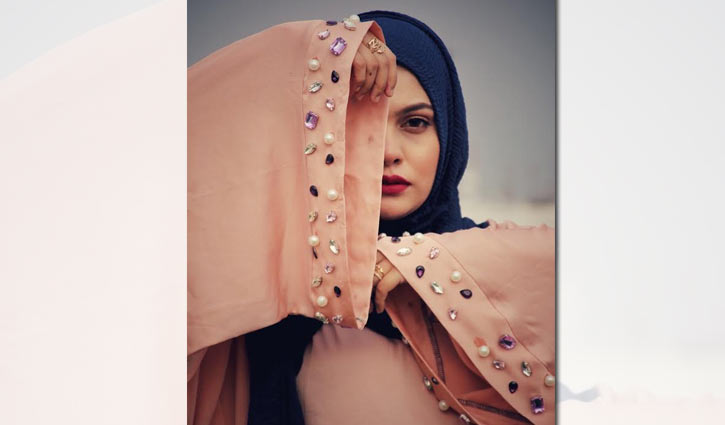 Is there anything that you wanted to achieve from your childhood and now you have got it? If yes, then what is that and how did you achieve that?
I always wanted to be an influencer in the fashion sector and when I grew up I realised that I've something different in me and I've a different style as well. So, I started doing fashion blogging instead of thinking of another way of expressing myself and Alhamdulillah, I achieved a lot in these past years.
In this moment we all know we have got some precious free time. So, what are you doing with this time? Are you doing something productive? Share it with us! We would love to know your activities.
We all know we have some precious time now and I am all into work. I am doing some promotional work with some brands and currently I'm working with Dove as well. So, for these reasons I have to take a lot of pictures and I'm trying to take my own pictures and also trying to learn editing my videos as well. I'm also learning cooking. I like to get busy with productive work so that I can use my precious time in something good.
What is your dream job?
I want to be a marketing head in a renowned top brand.
I see, you are a freelance content creator, modest fashion blogger and also an influencer. I must say you are doing great in this. When did you think that you should start to do this? What inspired you the most?
It was 2017 when I realised I should start doing blogging. I always wanted to be in front and then I found out blogging is a way where I can explore and express my stories to the people around the world. Coming from a conservative family is really a difficult thing for me to do blogging but then I realised that I have to do something different to show to my audience. I always wanted to show my individual style to the people so I thought it was the right time to start something from where I can inspire them who's a bit confused or not sure about doing something different on themselves. As a modest fashion blogger I'm not just a random person anymore and as my style is not the same to others so I tried to fix an individual identity for myself and it helps me to grow more than I ever think and I ever want. Since childhood I was a very stylish kiddo and always watching YouTube modest bloggers and mostly those amazing styles inspired me to do it.
While working for a product or brand you have to do a long research. For that you need so many patience, focus and experience. I really want to thank you for doing this. Because by this we are also getting to know about that product or brand. As doing this is very hard but how do you manage them?
I'm a kind of person who's generally very endurance. When I talk about something I always make sure I know about that particular thing. I always try to search about the product and get to know a lot of information. I also do some research about what I am posting and why I'm posting it. I always read 100 blogs before I post something in my social media. Because it's very important to know what you are posting and for what purpose you are doing it.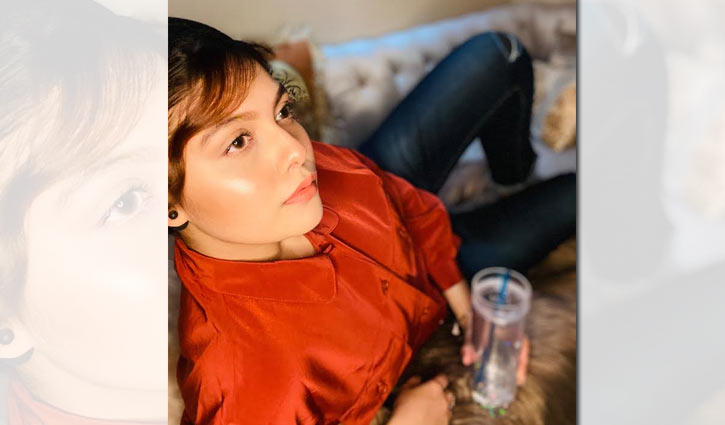 In the future, there will be some young people who also want to be a great blogger like you. What will be your advice to them?
I always try to give a little advice to the young or new comers that is "Try to be more polite and try to be the real person so that people can love you and you can get love from the people when you are gonna work with them".
In your journey, did you face any negativity? If yes, then how did you fight them?
So, this is the best question ever. My whole story is full of negativity to the people who think that I'm a negative blogger. Like seriously! Because, my style is not same and I do hijab in a different way so people think it's not a perfect way to wear a hijab and they pass bitter words and use slangs many times. But honestly this is my work and I know no one is perfect and I don't want to be perfect as well just the thing I always remind myself. I just focus on my work and in these sectors I have to listen to a lot of negative things from many people but I just prepare myself every time so that nothing can hit me and honestly those bad comments actually make me stronger than before.
After 10 years where do you want to see yourself?
After 10 years, I really want to see myself as an international modest fashion blogger.
In your journey who were always beside you and whom you want to say thanks the most?
There are many of them but one of my biggest supporters is my best friend who's always inspired me a lot but now I really want to thank my boyfriend for supporting me because now I'm in a position right now where I can't deal with everything alone. So, he's the one who's actually supporting me from every way he can.
So, In series #30days30souls you are one of those 30 people. How do feel to take part in this?
#30days30soul is one of those series where I can openly talk about myself. Without any doubt, I feel so good to be a part of this one. It's something which makes me feel more special along with the other 29 people who're also participating in this.
And also, there are 29 more people like you who are passionate about their work and doing great for the world. Do you want to give any message to them?
To the 29 people, "You all are the best & be proud of yourself, always stay positive ".
*** 'I try to teach myself a new thing everyday'
*** 'Become a leader, not a boss'
*** 'I am in love with baking'
*** 'Work hard and consistency is the key'
*** 'I read about 50 books a year'
***'Exploring colours gives birth to a spark inside of me'
Dhaka/Mukul
risingbd.com