Independence Day
We have to go ahead with spirit of Liberation War
Published: 07:11, 26 March 2019 Update: 15:18, 26 July 2020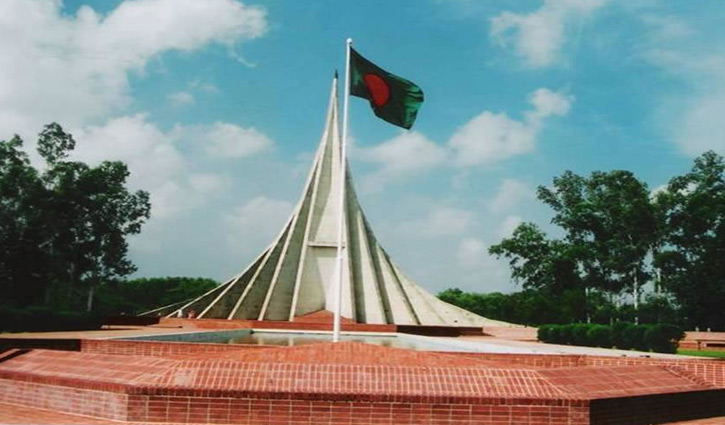 Today is a glorious day in the history of Bengali nation. It's a day of getting freedom. It's also a day for hoisting the red-green flag in front of the globe. Breaking the chain of subjection, the independence of Bangladesh was declared on 26 March 1971.

The whole Bengali nation started war against Pakistani occupation force with the spirit of freedom. Removing the slavery from the face, the nation achieved the red sun of independence through the supreme sacrifices of millions. The day is identified as the most shining day in the history of Bengali nation.
Awami League won the election of 1970 led by the leader of Bengali, Bangabandhu Sheikh Mujibur Rahman. But, Awami League was denied the handover of power by the then Pakistani military junta. The West Pakistan ignored the opinion of majority. Rather than handover the power, they wanted to remove a whole nation using bullets and bombshells.
Pakistani occupation force attacked sleeping, civilian Bengalis on the night of March 25 in 2971 with support of tanks, cannons. They started the worst holocausts in world history. In that crisis movement, Bangabandhu Sheikh Mujibur Rahman announced independence on eve of March 26.
Bangabandhu Sheikh Mujibur Rahman declared independence of Bangladesh in wee hours on March 26 during the national crisis. He urged the nation to fight for independence.

Earlier on March 7, Bangabandhu is his speech announced, "Ebarer Shongram amader muktir shongram, Ebarer shongram, shadhinotar Shongram" (This war is a war for independence, this war is a war for Freedom). According to the direction from the speech, Bengali joined the war to fight enemies. Bangladesh Government was formed outside of the country. Subsequently, the liberation war was took an organized form under that government. After nine months bloody war, brutal killing of Pakistani occupation forces, looting and destruction, Bengali nation achieved the desired freedom. But, some traitors from this land joined the Pakistani killers during the liberation war.

They joined mass killing, raping, looting and crime against humanity. The brutality by these collaborators crossed all limits in the history. However, we achieved the victory on December 16 for the supreme sacrifice of more than 30 lakh martyrs.

The freedom fighters dreamt of a happy and prosperous Bangladesh. But, that was not achieved yet due to many barriers. The nation is celebrating 48th Independence Day this year. Bangladesh stepped into the line of developed countries. The nation took it as a challenge.

The 16 core people of the country should move ahead with the same spirit. The each and every people should be united on the context of freedom, sovereignty and liberation war.

However, it's a matter of sorrow that anti liberation force is still hatching conspiracy. A vested quarter wants to push back the country into dark. We need to form national unity against them. People from all walks of life side-by-side the government should come forward to build the country. Only then, the beloved Bangladesh will go ahead raising the head in front of the globe.

On the occasion of our great Independence Day, we extend our heartfelt greetings readers, advertisers and well-wishers.


risingbd/Dhaka/March 26, 2019/Ali Nowsher/Mukul
risingbd.com