Mahbubul Khalid's songs urge all to stand beside refugees
News Desk || risingbd.com
Published: 11:02, 20 June 2021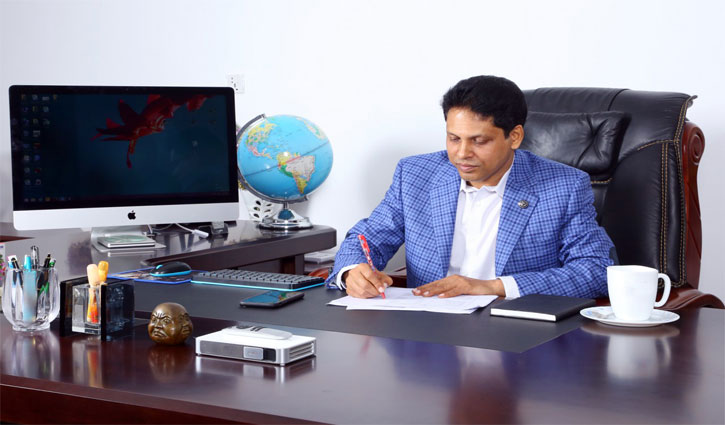 The World Refugee Day is being observed today (June 20). The day is observed to respect and honor the courage and resilience of refugees across the world. The day was first established on 20 June 2001, in recognition of the 50th anniversary of the 1951 Convention Relating to the Status of Refugees.
This year the theme for World Refugee Day is 'Together we heal, learn and shine'. The day is to honor the refugees who have been forced outside of their homes. The day aims to build understanding and empathy for refugees building their lives in countries new to them.
According to the United Nations High Commissioner for Refugees (UNHCR), 82.4 million people worldwide were forcibly displaced by the end of 2020 as a result of persecution, conflict, violence, human rights violations or events seriously disturbing public order.
People who fled their homes and countries due to "a well-founded fear of persecution because of his/her race, religion, nationality, membership of a particular social group, or political opinion" is a refugee.
Turkey currently hosts 3.6 million refugees, the largest by a single country, followed by Columbia that shelters 1.8 million people, including people who fled Venezuela in the last few years. Bangladesh also hosts 1.0 million Rohingya people who fled Myanmar.
It is a heart-breaking situation, when overnight people become homeless and stateless, thrown into an uncertain future.
Noted Bangladeshi poet, lyricist and composer Mahbubul Khalid has penned various songs that call upon all to stand besides refugees across the world. Late composer Ahmed Imtiaz Bulbul tuned the songs titled 'Udbasto' (Refugees), 'Rohingya People' and 'Save The Palestine'.
Among them, the song 'Udbasto' (Refugees) was sung by Tina Mostary, Mehedi Hasan and Luipa. Ahmed Imtiaz Bulbul, Dinat jahan Munni, Elita, Rajib, Ritu Hasnat, Saran, and Ruman Akter Eti rendered their voices to the song Rohingya People. Meanwhile, Kishore Das and Somnur Monir Konal sung the other song Save The Palestine.
The songs have been published on Mahbubul Khalid's musical website 'khalidsangeet.com'. Besides, music videos of the songs are also released on YouTube channel 'Khalid Sangeet'.
The songs are written to create awareness about the pathetic situations of refugees and displaced people around the globe. The writer, through his songs, calls upon the world consciences to raise their voice for the betterment of refugees.
Mentionable, poet, lyricist and composer Mahbubul Khalid has penned and tuned a vast number of songs including various days or observance, popular and renowned personalities, social awareness etc. His recent song on Covid-19 pandemic titled 'Corona Ke Voy Koro Na' has been widely appreciated and created awareness on the deadly virus.
Listen to the song Udbasto' here: https://youtu.be/RyuzXD8sNf4
Augustin Sujan/AI