Mahbubul Khalid's song celebrates Friendship Day
News Desk || risingbd.com
Published: 09:20, 7 August 2022 Update: 09:22, 7 August 2022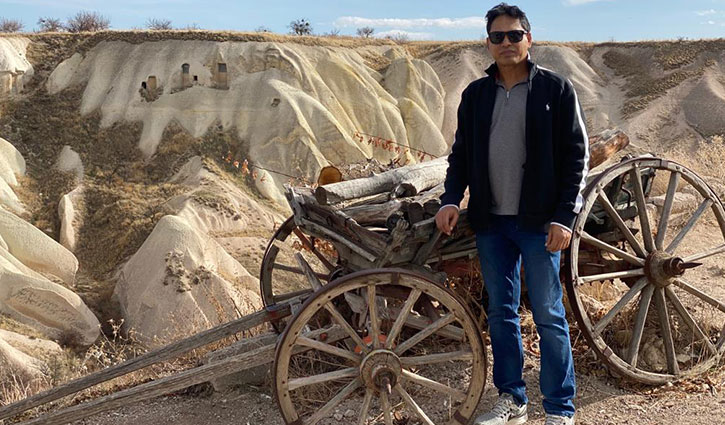 The Friendship Day is being celebrated today (Sunday, 7th August) in Bangladesh and many other countries around the world. In this day, people acknowledge the contribution of friends in their lives, express love for them, cherish their presence and pay them a tribute.
Friendship Day is generally celebrated on July 30. However, countries like India, Bangladesh, Malaysia, United Arab Emirates and the United States mark Friendship Day on the first Sunday of August every year.
Friendship Day was first organized in 1930 by the founder of Hallmark Cards, Joyce Hall with the intention of selling greeting cards. An International Friendship Day was first proposed on July 30, 1958 by the World Friendship Crusade, an international civil organization that campaigns to foster peaceful culture through friendship.
Later in 1998, UN Secretary-General Kofi Annan's wife Nane Annan named the cartoon character, Winnie the Pooh, as the world's Ambassador of Friendship at the United Nations. Finally, on April 27, 2011, United Nations' General Assembly declared July 30 as official International Friendship Day. The Assembly even went so far as to invite all the member states to celebrate the occasion in accordance with their own customs and practices.
Friendship is a bond that two or more people share. Friends are very important for all. Friends are always there when people need them and never forget to help, support, and motivate. Furthermore, people can discuss things with friends that they aren't able to share with family.
Friendship Day is celebrated by exchanging greeting cards and gifts, and spending quality time with best friends. However, in modern busy days, people celebrate the day with posts, comments and messages on social media.
Noted Bangladeshi poet, lyricist and composer Mahbubul Khalid penned songs on various national and international days. Among them is a song on Friendship Day which highlights the necessity of friends in human lives and reflects the meaning of the day.
Popular composer late Ahmed Imtiaz Bulbul tuned the song titled 'Bondhu' (Friend) in which promising singers Somnur Monir Konal and Rajib rendered their voices. The song has been published on www.khalidsangeet.com, a website that contains the music of Mahbubul Khalid. Besides, a music video has also been released on YouTube's 'Khalid Sangeet' channel.
Apart from this song, Mahbubul Khalid penned and tuned a vast number of songs on different days and observances including Mother's Day and Father's Day.
Augustin Sujan/AI