Mental health matters
Published: 06:16, 23 June 2020 Update: 15:18, 26 July 2020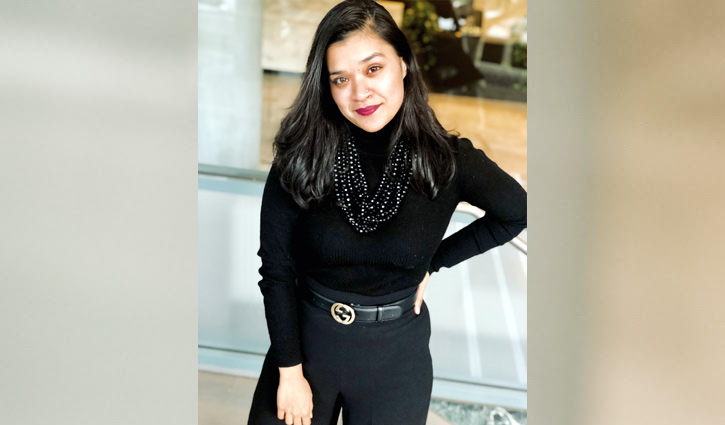 risingbd, country's leading and popular news portal, is publishing stories on persons who have shown success in various fields. As part of its efforts, Nabila Nowshin is writing stories under the banner 'In series #30days30souls'. Recently, she interviewed Farhana Muna who is also known as 'Munatic' on social media. She is a capability specialist, an entertainer, mental health advocate and a voice raiser. She has recently launched a project named '#আরনা' (no more), where she is campaigning to change the narrative on domestic violence against women. In the exclusive interview, Farhana Muna talked about her childhood, education life, domestic violence against women in Bangladesh, mental health matters, women empowerment and more which are given below.
Hello, how are you?
Grateful to be safe and doing well in this global pandemic.
What is your nickname?
Muna, but I'm known as 'Munatic' on social media.
From where you completed your O'Levels and A Levels?
O'levels were from private and A levels from Mastermind.
Tell us about your university life and which subject you were reading in?
I completed my tertiary education from the University of Melbourne in Australia. University life was such a transforming time for me, being exposed to diverse cultures and different ways of thinking really helped me learn and grow as a person. Having a broad range of subjects helped me expand my knowledge and curiosities to learn things that a traditional business student may not get the opportunity to learn back home.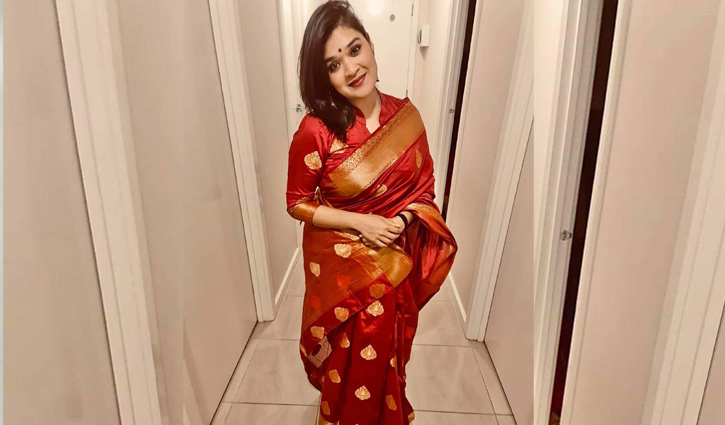 Where are you living right now?
Melbourne, Australia.
Where are you working right now?
BP headquarters in Melbourne, I'm a capability specialist which is a kind of specialised role in HR.
Where you used to live in your childhood? Tell us one memorable story from your childhood!
I was born and raised in Saudi Arabia until the 6th grade. There was one time when I was visiting Bangladesh on a holiday and went to Shishu Park with my cousins. There was some confusion between my two aunts who were chaperoning all the kids and neither of them noticed that they left me behind at Shishu Park. They rushed back to find me stuffing my face with chocolate sitting next to a hawker. Scary incident but we all laugh at it now. I'm incredibly blessed that the hawker kept me safe until my family came back to look for me.
Do you want to give any advice to an 18-year old-yourself?
You are more capable than you think, back yourself and go for it! Also, stop experimenting with your mother's skin care.
Is there anything that you wanted to achieve from your childhood and now you have got it? If yes, then what is this and how do you achieve this?
Self love. For me this took the longest time to practice, and it continues to be a journey. Therapy, surrounding myself with positive people, doing things that bring me joy and peace, working on projects that give me a sense of purpose and service - all these were helpful in re-wiring the way I look at myself. I am a lot more comfortable in my own skin now and don't compare my journey to others'.
In this moment we all know we have got some precious free time. So, what are you doing with this time? Are you doing something productive? Share it with us! We would love to know your activities.
I love staying indoors. A slower pace of life means that I have the privilege to do that, I am spending lots of quality time with my daughter, focusing on creative projects, doing new online courses on psychology and reading lots too! I had a baking phase but stopped after the local supermarket accused me of stealing all their butter.
In 2014, You made a funny video called "How Bengali Women React When You've Lost Weight". Before making this video what was going inside of your head? What was your reaction after getting it viral? And how's your journey from Muna to Munatic Going on right now?
I never thought it would bring me where I am today! It was made just as a light hearted video for family and friends. I was in disbelief after it went viral-I think part of me will always find this surreal. I'm an ordinary working class single mother, my priority when it comes to social media is to create for the joy of it and use it shine the light on issues such as mental health and gender discrimination. My goal is to use humor to start conversations that change the status quo on the stigma around mental health and advance female empowerment in Bangladeshi communities.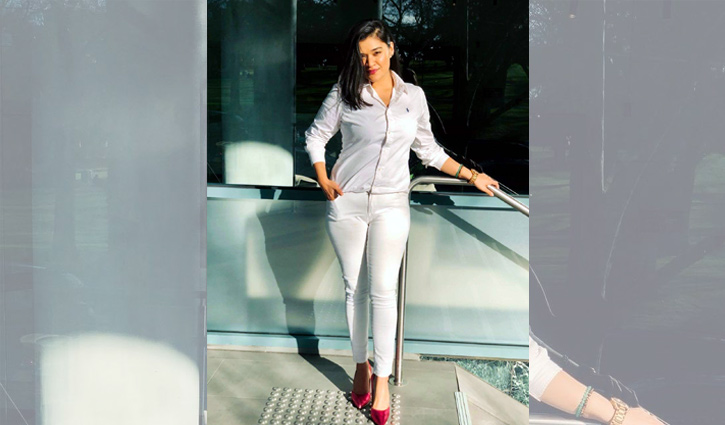 We find you as an entertainer and also as a voice riser against the violence against women. But now I see, you recently opened a project named #আরনা (no more). I'm really glad that you are working on this kind of project. So, we can definitely call you a generation changer woman. What got you to open a project like this? What was your inspiration behind this?
There is a great deal of prejudice and misconceptions surrounding domestic violence- especially when it comes to victim shaming. I wanted to create a space where people who work on the frontlines of this, who are professionally qualified, and real life survivors shed light on the issue so that women get the right information and an authentic learning experience to recognise domestic violence in all its forms and therefore empower themselves to stand up against it.
As we all know that, you always tell us powerful and true stories. So, as a woman you are doing this very greatly. I must say thank you for doing that. But did you face any negativity? If yes, then how did you fight against them?
Thank you for being so kind! Social media or otherwise, anytime someone disrupts the status quo there will always be people who feel uncomfortable because of it. That can manifest itself in negative behaviour including trolling and cyberbullying. I focus on the overwhelming positive comments and support from my audience which will always overshadow the negativity. I do call out discriminatory behaviour but I don't waste my time engaging with meaningless hate that isn't constructive in helping me grow and learn as a content creator. I'm also very secure and comfortable in knowing who I am. Both online and offline. That helps me stay grounded and authentic.
After 10 years where do you want to see yourself?
In a world free from corona virus and Donald Trump.
In your journey who were always beside you and whom you want to say thanks the most?
My therapists, amazing internet family and friends who would not put up with my nonsense and push me to put up content no matter how nervous I am!
So, In series #30days30souls you are one of those 30 people. How do feel to take part in this?
Incredibly grateful, thank you for this opportunity. I sincerely hope more female content creators specially in comedy come forward in the future.
And also, There are 29 more people like you who are passionate about their work and doing great for the world. Do you want to give any message to them?
With great platforms, come great responsibility- Look after your mental health and keep marching forward.
*** 'Since childhood I was a very stylish kid'
*** 'I try to teach myself a new thing everyday'
*** 'Become a leader, not a boss'
*** 'I am in love with baking'
*** 'Work hard and consistency is the key'
*** 'I read about 50 books a year'
***'Exploring colours gives birth to a spark inside of me'
***'Every great dream begins with a dreamer'


Dhaka/Mukul
risingbd.com