BCIA places 5-point demand to Finance Minister
News Desk || risingbd.com
Published: 20:13, 14 June 2022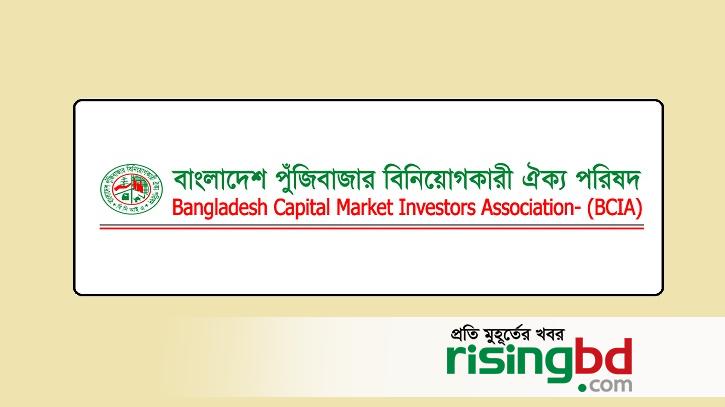 Bangladesh Capital Market Investors Association (BCIA), an organization of general investors, has placed a five-point demand to include five issues in the national budget for the fiscal year 2022-2023 for the overall development of the stock market.
The organization sent a letter to the finance minister's office on Tuesday (June 14).
The organization believes that the stock market will be dynamic if its demands are included in the budget, including the opportunity to invest undisclosed money in the capital market. Investors will also benefit.
The recommendations are:
Undisclosed money should be given the opportunity to invest only in the capital market unconditionally subject to paying 10 percent tax. This will increase the supply of money in the capital market, which will make the market dynamic, stop money laundering abroad, develop domestic industry. Moreover, the government will also get a lot of revenue.
In the proposed budget, it has been proposed to reduce the tax rate of listed and unlisted companies by 2.5 percent. However, we strongly recommend raising the tax rate of listed companies to 15 percent. Many well-known companies will be interested in being listed in the capital market. Companies' net profit will increase and their ability to pay dividends will increase. As a result, the capital market will be dynamic.
Tax will have to be deducted from the dividend. The tax that companies pay to the government in advance before declaring dividends should be treated as final tax. Investors will then be interested in long-term investment in the capital market in hope of getting a good dividend. This will increase capital market investment and reduce the market instability as well.
Many companies listed on the stock market are slow to pay appropriate dividends despite making good profits. We demand that the companies pay the shareholders at least 50 percent of the net profit as dividends. The long-term investment in the capital market will increase and the capital market will stabilize in hope of getting a fair amount of dividends.
Arrangements need to be made to increase the investment capacity of market intermediaries in the capital market. This will increase the money supply in the capital market. In addition, those institutions will be able to support the capital market in rainy days.
Dhaka/NF/AKA