Mahbubul A Khalid`s Int`l Women`s Day songs praise females
Desk Report || risingbd.com
Published: 00:34, 8 March 2021 Update: 00:38, 8 March 2021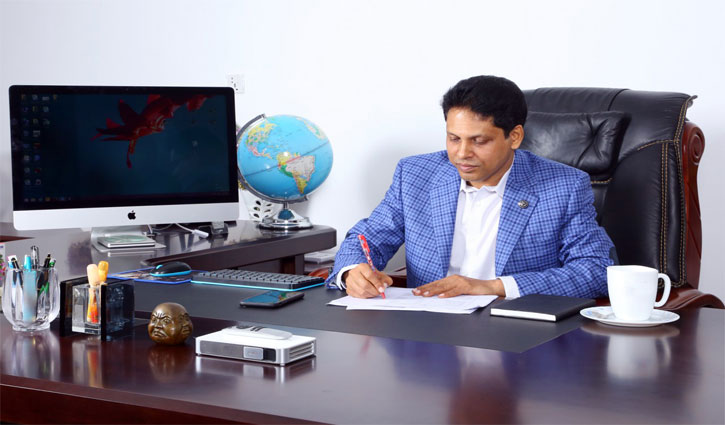 The International Women's Day is being celebrated in Bangladesh, as elsewhere across the globe, today (Monday). The day is observed every year on March 8 to ensure women's rights and gender equality. This year the theme of the day is: 'Women in leadership: Achieving an equal future in a COVID-19 world.'
Women's full and effective participation and leadership in of all areas of life drives progress for everyone. Yet, women are still underrepresented in public life and decision-making. Women are also at the forefront of the battle against COVID-19, as front-line and health sector workers, as scientists, doctors and caregivers yet they were paid less than their male counterparts.
Women of the world want and deserve an equal future free from stigma, stereotypes and violence; a future that's sustainable, peaceful, with equal rights and opportunities for all.
From the beginning of civilization, the contribution of men for the development of the world is as much as of women. The role of women is parallel in the history of the advancement of civilization. But still women are constantly being treated as inferior to men and they are subjected to gender-based violence.
The fact deeply shocked Bangladeshi poet, lyricist and composer Mahbubul A Khalid. For which, he has penned several songs which call upon all to stop violence against women and ensure their rights.
Among the songs, Nari Amar Ma (Women is my mother), 'Ke Bole Nari Poradhin' (Who say women are dependent), 'Nari Ki Atoi Naganno' (Is women so ignoble) are most noteworthy. Lyricist Mahbubul A Khalid himself tuned the music of the song Nari Amar Ma in which Nandita rendered her voice.
Late composer Ahmed Imtiaz Bulbul has composed the music of the other two songs sung by Nandita and Luipa.
Music videos of the songs have been released on the lyricist's YouTube channel 'Khalid Sangeet'. Beside the songs have been published on Mahbubul A Khalid's musical website 'khalidsangeet.com'.
Mentionable, poet, lyricist and composer Mahbubul A Khalid has penned and tuned a vast number of songs including various days or observance, popular and renowned personalities, social awareness etc. His recent song on Covid-19 pandemic titled 'Corona Ke Voy Koro Na' (Don't get panicked of Coronavirus) has been widely appreciated and created awareness on the deadly virus.
Augustin Sujan/Nasim