BCB waiting for vaccines
News Desk || risingbd.com
Published: 22:17, 28 November 2020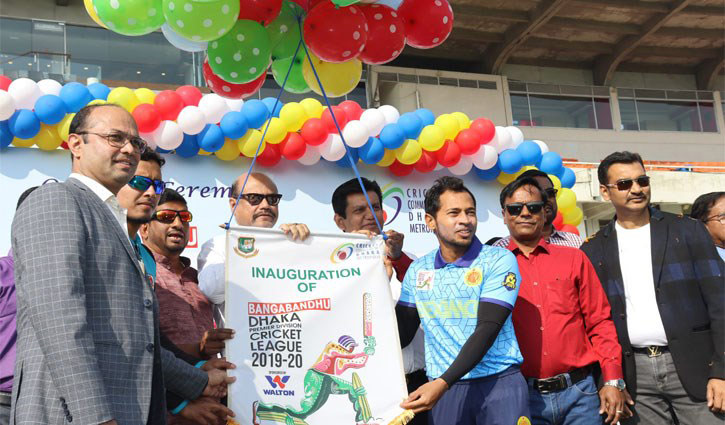 CCDM chairman Kazi Inam Ahmed, has spoken to media many times over organising the Dhaka Premier League, which has been postponed for sine die.
Sometimes he showed hope in organising the league. Sometimes he explained that it is not possible to organise the league.
On Saturday, he said in Mirpur that the Bangladesh Cricket Board (BCB) has been waiting for the coronavirus vaccines. Organisers want to resume the most exciting event in domestic cricket after receiving vaccines.
At present Bangabandhu T20 Cup is going on with 80 cricketers in five teams. In the current situation, it will not be possible to organise Dhaka League by creating a bio-bubble zone. Why? Kazi Inam also gave that answer, "BCB has organised two tournaments. One is President's Cup with 3 teams. And now with Bangabandhu T20 is with 5 teams. In both the tournaments, I have been able to keep the players in Sonargaon in a bio-bubble zone. But there are 12 clubs in the Dhaka Premier League, we are thinking about what our options will be for them."
Clubs in Dhaka lead teams at their own cost. Now, if the league is organised, the players will be under extra pressure to pay five-star hotel expenses and daily allowances in addition to their fees. Many clubs do not want to raise the huge cost. That is why they are at the door of BCB.
However, the organisers could not be able to come up with a solution even after many discussions. Kazi Inam said, "I am also discussing whether the league can be organised outside Dhaka. Again, the government says the coronaviurs vaccine could come soon. In that case, we will try our best to manage the game after vaccinating all the players and all those who are associated with it."
They are also thinking of a single league instead of a double league. "If we need to organise two leagues in a year or even eight months, we will see if we can do two single leagues in between," he said. We must also look at the club issues with the players. For now, the main goal is to relaunch the suspended league."
The Bangabandhu Dhaka Premier League launched on March 15 amid the risk of coronavirus. After the first round, Dhaka League was suspended indefinitely due to the pandemic.

Dhaka/Yeasin/AKA