What BCB thinking about sponsor?
News Desk || risingbd.com
Published: 21:47, 18 January 2021 Update: 22:36, 18 January 2021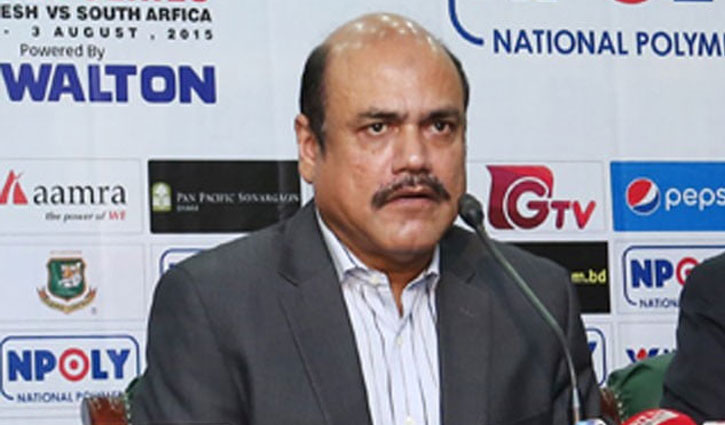 Everything was stopped due to coronavirus pandemic. How it is possible to hold the game during this bad times of the epidemic - or how to stay on the field! Silence everywhere in stadiums, clubs, fields. The world stadium was adversely affected. World cricket was in exile for about four months. But with the help of the bio safety zone, it has been possible to return to the field. The ICC, the governing body of cricket, has introduced a number of new rules to protect players and reduce the risk of coronavirus infection.
Bangladesh is also returning to the international cricket on Wednesday. Tigers are set to give hospitality to West Indies at home. Everything has changed due to the coronavirus. Many of the series in cricket ground have been canceled and the International Cricket Council's (ICC) Future Tour Plan (FTP) has also been canceled. The cancellation of FTP has hit the BCB's income hard. Because a large part of the income of the country's cricket organisation comes from broadcasting rights and team sponsors.
The cricket board is not able to seek long-term sponsorship as there is no FTP. As a result, BCB is looking for a sponsor for one series. BanTech, a sports advertising agency, has bought the TV rights of the Bangladesh-West Indies series. The company has bought this right at an incredible price. BanTech has deposited Tk 17.97 crore in the BCB treasury for three ODIs and two Tests. Nagorik TV and T-Sports have bought this right from them. This time, Beximco has becom the team sponsored.
Earlier, BCB had a two-year contract with Unilever. TV rights were also sold on long-term. In 2014, the BCB sold the home series TV rights to Gazi Television for six years. The television got the broadcasting rights for 2. 25 crore dollars. This time, the discussion started after the TV rights were sold at an incredible price.
Is BCB thinking for a sponsor on single series without going for long term? Because the profit is higher in a single series in terms of money. However, BCB director and media committee chairman Jalal Younus said a long-term deal would be made. The wait is just for FTP finalisation.
"Our FTP has not been finalised," Jalal Younus said at a hotel in the capital on Monday (January 18). We received sponsor the West Indies series as the FTP has yet been finalised. If the FTP is finalised, we will tender for long-term broadcast in a day or two."
The BCB director said the FTP would be finalised in a few days.

Dhaka/Riyad/AKA