Admin skill, academic excellency needed in VC recruitment
Published: 15:11, 10 November 2019 Update: 15:18, 26 July 2020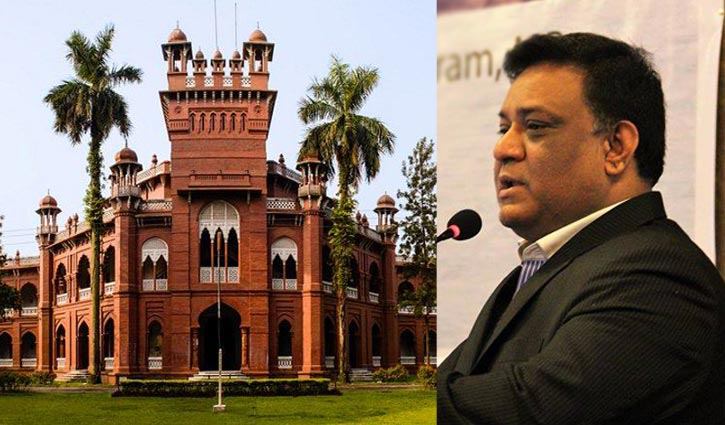 Abu Bakar Yeamin: Bangladesh University of Engineering and Technology (BUET) has become stagnant following the killing incident of its student Abrar Fahad.
Besides, following the clash between of two groups of students at Khulna University of Engineering and Technology (KUET) was declared shut from November 2.
Jahangirnagar University (JU) was declared closed for an indefinite period on Tuesday amid movement by the teachers and students. Similarly, student protest is going on in other public universities centering various issues. Ultimately, the overall education process is facing problem due to these kinds of protests. A tension has been created in the peaceful environment of educational institutions.
Protesters complained about several types of irregularities including corruption, misdeeds in recruitment and bribery. The public universities are troubled centering many kinds of crisis. An unrest is going on there.
Experts have talked over the issue identifying the reasons and solutions of those crisis.
Professor Dr. A.S.M. Maksud, president of Bangladesh University Teachers Association Federation said, the relationship of respect between teachers and students in educational institutions has a role in this regard. The lack of that relationship is responsible here. As a result, intolerance, unrest situations have been created in the campuses. Negative powers from outside of the campus fuelled unrest and took benefits of it.
"Students' attention at classroom, library work, research task and others academic should be maintained more and more so that such untoward incidents don't get priority. Moreover, teachers' should be involved with research work," the teachers' leader opined.
Dean of the Faculty of Earth and Environmental Sciences Prof. Dr. A.S.M. Maksud Kamal said, "Student must have concentrate to their academic tasks. So that their concentration don't get deviate from studies. In the same way, teachers should not pay their attention in others issues."
The educationist also emphasized on the change of university level curriculum. He said, "Although it requires time but, if it is possible to keep involved the teachers-students with academic tasks making updated curriculum, syllabus then unrest would be reduced in campus."
Providing importance of the university research allotment, the teachers' leader said, if students become attentive in their classes, books, research and teachers provide sufficient time then, a cordial relation between teachers and students will be formed. Only then, there will be no chaotic situation or unrest in campus. However, responsibility, transparency, accountability are important in this regard.
The analyser also put importance on administrative skills during appointment of VC. He said, VC should be a person who has shown skills in department chairman role, hall provost, dean and other levels. He should be the most acceptable person among teachers-students, ideological analysts. So that the correlation of university teachers-students don't degrade. Unrest takes place when the level of trust falls. Then, it became tough to run the institution. Hence, administrative skills and academic excellency should be checked seriously. Then, the unrest in the university campus would be reduced gradually.
The Dhaka University teacher also said, only corruption is not the reason behind the recent unrest at the campus. Various factors including politics are involved behind it. The language of students and protesting teachers should not be intolerable. University is a place of protest, so protest would take place there. But, the both sides should remain alert about the smooth academic activities.

Dhaka/Yeamin/Nasim
risingbd.com