'I want to stand beside every dreamer'
Published: 04:56, 25 June 2020 Update: 15:18, 26 July 2020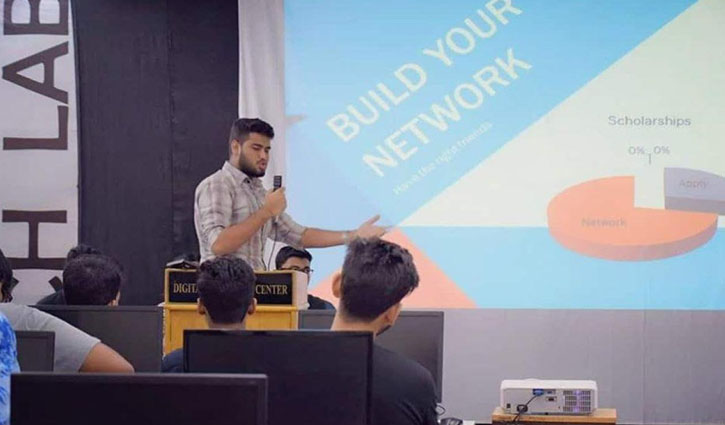 risingbd, country's leading and popular news portal, is publishing stories on persons who have shown success in various fields. As part of its efforts, Nabila Nowshin is writing stories under the banner 'In series #30days30souls'. Recently, she interviewed M Saiham Hossain, the founder and CEO of ConnectJapan, an educational platform which is making higher education more accessible to everyone. In the exclusive interview, Saiham Hossain talked about his sweet childhood, education life, experiences, future plans and more which are given below.
Hello, how are you?
Hello! I am not the best due to the Covid-19 pandemic but I'm okay.
From where you have completed your O Levels and A Levels exams?
I have completed my O Levels from Bangladesh International Tutorial (BIT) and A Levels from Don Bosco School & College.
Right now, where and which subject are you studying in?
I am currently a dual degree student at The Australian National University of Australia studying Bachelor of Asia Pacific Affairs and Ritsumeikan University of Japan studying Bachelor of Global Liberal Arts.
Where did you use to live in your childhood? Tell us one memorable story from your childhood!
I have spent my entire childhood in the BRAC quarters of Uttara, Dhaka. Living in an open quarter with 100+ families really gave me the best childhood I could ever ask for. My most memorable experience from childhood was probably the time I stayed in India for around two years. Those two years of my life really opened my eyes about people and culture. I shall never forget this experience of one day; I was passing a temple near my house where a priest lived. While passing, that priest suddenly came up to me, held my hands and gave me a handful of sweets as one of their religious festivals was going on. That priest knew that I am from a different religion but it didn't stop him from sharing his celebration with me which really touched me. I later thanked him with my broken Telegu and blissfully went away wondering how two people from two completely different religions, culture, language and community could connect so easily over emotions. This indeed is the beauty of culture.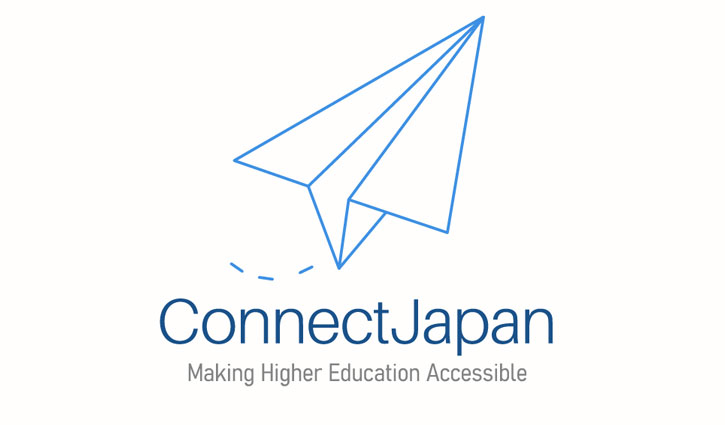 Do you want to give any advice to a 16-year old-yourself?
I don't! Let him try out new things, do mistakes, learn and experience. Failures teach more than successes.
Is there anything that you wanted to achieve from your childhood and now you have got it? If yes, then what is that and how did you achieve that?
From childhood, I wanted to impact a lot of people and have a positive impact on my community. I don't know how much I have been able to achieve, but working with ConnectJapan and making a lot of students' dreams to study abroad a reality really gave me a feeling of satisfaction. Recently one of our applicants who got a full scholarship messaged me saying that I have changed his life, touched his future generations! It feels surreal to realize that I have contributed to students' life-changing moments like these.
At this moment we all know we have got some precious free time. So, what are you doing with this time? Are you doing something productive? Share it with us! We would love to know about your activities.
During this pandemic, I am learning a new language, doing various online courses and reading as many books as possible. Other than these, I am also finding more time to do things I love, like playing the guitar and probably the most important thing, spending more time with family.
What is your dream job?
I don't have any specific dream job yet, but I would like to do something that I love, pays me well and impacts a lot of people! In short, Passion, Pays-Well and Positive Impact; I need these 3 Ps in my dream job.
As I see you are founder and CEO of ConnectJapan. Since when have you planned to build an organization and tell us the story behind starting that!
After my O Levels, I wanted to study abroad but was soon lost due to lack of information. I soon figured the root of this problem and realized that the current education curriculum of Bangladesh does not provide us with the necessary skills to prepare us to study abroad. With the aim to make the entire application process easier, I developed a platform, where I started to mentor students online. Throughout this time, the interest of students exceeded my expectations and eventually, ConnectJapan was born.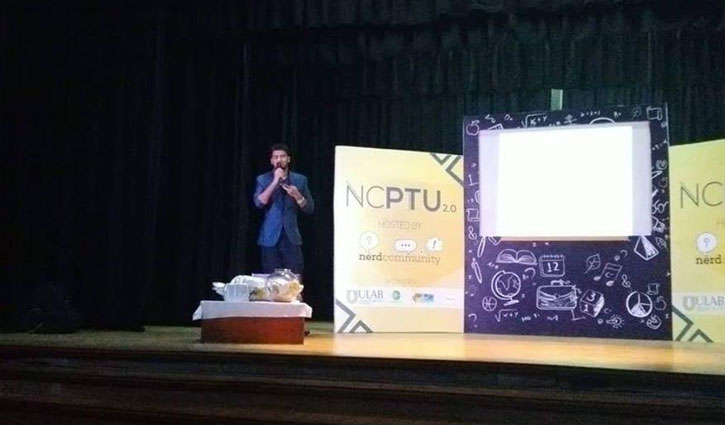 What does ConnectJapan do? Is it only for those who are willing to study in Japan? Or is it about other countries too?
ConnectJapan was launched to provide guidance for studying abroad. We accommodate as an online platform and aim to bridge the gap between students and universities. ConnectJapan is solving the problem of the lack of an exact curriculum, mentorship, and guidance to enable a student to study abroad.
At the moment, ConnectJapan only helps students to apply and study in Japan. However, we are also launching ConnectCanada and ConnectAustralia soon that will help students to apply in Canada and Australia for absolutely free.
Do you think one-day ConnectJapan will help students all over the country?
Absolutely! We believe that Bangladesh has a lot of underprivileged talents who deserve an international education. Apart from the normal, privileged students, we specifically want to excavate the brightest underprivileged minds from the rural areas and train them to go abroad and represent Bangladesh worldwide. We want to stand beside every dreamer and help them connect to their educational goals.
What are your upcoming plans with ConnectJapan?
We are planning to shift ConnectJapan to a completely non-profit platform where students will be mentored for absolutely free to apply abroad. I believe that Bangladesh is a country with many underprivileged young minds that are worthy enough to be exposed to the global intellectual community; therefore we want to make our platform absolutely free to play our part in contributing to the community.
After 10 years where you want to see yourself?
10 years older? Jokes aside, 10 years is a long time but I guess I just want to be happy & healthy with my family and loved ones and have no regrets. I also want to do something that I love, be successful and have a positive impact on my community.
In your journey who were always beside you and whom you want to say thanks to the most?
My family! Through thick and thin, they have always been beside me. I am extremely grateful to them.
So, In series #30Days30Souls you are one of those 30 people. How do feel to take part in this?
I am extremely honored to be amongst them. Things like these push us to work harder for the community.
There are 29 more people like you who are passionate about their work and doing great for the world. Do you want to give any message to them?
You just have to keep on doing what you do. Believe in yourself and remember that your greatest weakness lies in giving up. Know that there is something inside you that is greater than any obstacle.
*** 'Since childhood I was a very stylish kid'
*** 'I try to teach myself a new thing everyday'
*** 'Become a leader, not a boss'
*** 'I am in love with baking'
*** 'Work hard and consistency is the key'
*** 'I read about 50 books a year'
***'Exploring colours gives birth to a spark inside of me'
***'Every great dream begins with a dreamer'


Dhaka/Mukul
risingbd.com