Youths' role in sustainable food management
Golam Kibria Limon || risingbd.com
Published: 11:27, 28 September 2020 Update: 11:59, 28 September 2020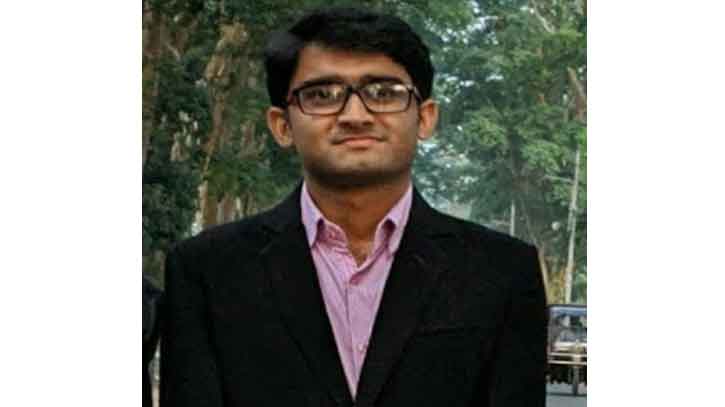 Golam Kibria Limon
Being a lower middle income country with the huge range of population, Bangladesh has still been facing many challenges to manage its food system in maintaining the nutrition balance. According to the 'Global Hunger Index-2019', Bangladesh ranked 88th among 117 countries.
This is a clear indication that the situation is serious. Though the score was 25.8 and it was better than India and Pakistan, Bangladesh is still alarmingly standing behind to achieve zero hunger goals.
In 2019, Bangladesh Institute of Development Studies (BIDS) reported that almost 5.5% food products are being wasted. The study said 3% of the wastage is happened in time of procurement, 1.4% during serving and another 1% from the plates.
These wastage are big threats for the government to ensure the food nutrition of almost 166 million people. So, the assistance and engagement of all kinds of people is verily necessary to solve this problem; specially, our youths can create a big impact in making the change most successful. Some steps to be taken:
Understanding the existing food system
Pointing out benefits and restrictions of current food system should be the first step towards the change. Youths should make practical research on the overall system to denote the problems and advantages in it.
Agricultural entrepreneurship
Pandemic has made a burst of poverty and unemployment problem in the world as well as in our country that may lead towards a big damage in the food system and mass nutrition. Low per capita income is one of the main reasons of malnutrition.
To stop the apprehension, youths can take initiatives to build agricultural startups involving others creating more accurate food production. It will also help to fight against the unemployment problems; besides eating more plant-based foods will make the nutrition distribution balanced among all classes of people.
Stopping food wastage
Increasing consciousness about the reduction of food wastage among the mass is a must. Youths have to take the full responsibility to do so. Different youth based volunteering organisations can make the step effectual enough by distributing leaflets or organizing seminars.
Talking to vendors and producers Many of food vendors or producers don't even know about food sustainability, but they are at the core part of food system. So, they also have to be conscious about the fact. Importance of food labeling and processing is compulsory to be explained and youths can do the task most properly.
Innovating new marketing ideas
In the forthcoming industrial revolution, new marketing innovations on food distribution will definitely become a vital agenda. Food supply management and appropriate distribution is obvious for achieving sustainable food system. So our youths need to make newest ideas on food transportation as well as attracting traders and consumers. Digital marketing concept can be a good idea in that sector.
Co-operation with the government initiatives
Government has taken many steps to mobilize the food policies in order to earn a sustainable food system. Youths should engage themselves to help the government in their ventures; particularly in building consciousness among people.
Our economy is still mostly dependent on agriculture. So, this sector should be a key priority in food management. Sustainable food system also requires appropriate governance. It will rise up our economic activity cogently.
Former British prime minister Benjamin Disraeli quoted, 'The youths of a nation are the trustees of prosperity.' Our nation is stepping towards the progression gradually and food system sustainability is the mandatory criterion for an ideal nation.
Youths of Bangladesh have forever been the pioneer in all of its glorifying achievements. They should take significant liabilities to achieve this prideful goal and strengthen our economy.
(Writer: Student, Department of Economics, University of Rajshahi)
RU/Mahfuz/Nasim