Find 4 key strategies of brand marketing
Golam Morshed Simanto || risingbd.com
Published: 16:19, 1 November 2020 Update: 16:52, 1 November 2020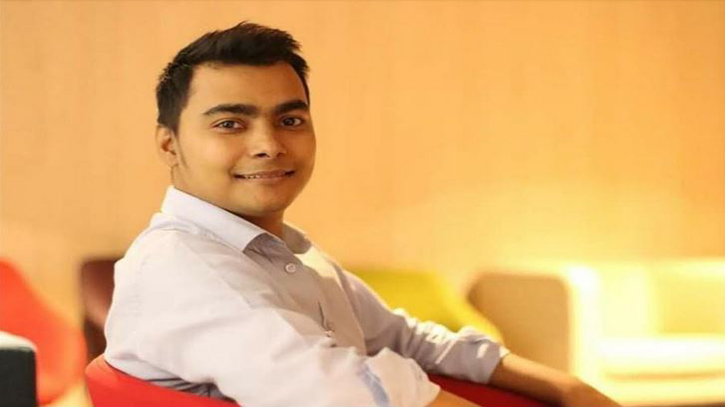 Muntasir Mamun
Muntasir Mamun's professional life has begun with working for the Pran-RFL group. He is currently working as an Assistant Brand Manager at Akij Food & Beverage. Golam Morshed Simanto has recently taken Muntasir Mamun's views on brand marketing. Here are details…

Simanto: How are you?

Muntasir: I am fine.

Simanto: Please tell me about your professional life.

Muntasir: I have completed my BBA and MBA degrees from American International University of Bangladesh (AIUB). Later I have worked for the Pran-RFL company, one of the largest industrial enterprises in Bangladesh. Then I joined Transcom Beverages Limited, another largest beverage company in the country. Now I am working in the brand marketing department of Akij Food and Beverage Limited, one of the giant industries of the food and beverage world.

Simanto: What are the key elements of building a brand?

Muntasir: I think, to establish a product as a brand, four things have to be given priority. Product quality, meeting consumer demand, incessant distribution system, and proper marketing plan. These four issues need to be addressed.

As well as consumer testing, research on demand and products must be continued. Emphasis should be placed on communication strategy and sales strategy. I think if you can do these things in a proper way, it will be easier to build a product as a brand.

Simanto: What's badly needed to build a career in the brand marketing?

Muntasir: In order to enter the brand marketing sector, one has to conduct research on the consumer first. Also, they should have an idea about events, digital marketing, product development, and distribution channels. I think it is easy to build a career in the brand marketing sector if you have an idea about these issues.

Simanto: What's your suggestion for a fresher?

Muntasir: I think a fresher should have the ability to speak and write in English well. They must have the ability to present any subject easily. They should have good knowledge on computer. It is important to have communication skills. If a fresher have those of the skills, he or she will be prioritized by the employers.

Simanto: What's your role in brand marketing?

Muntasir: Well, when I was in Pran-RFL group, I used to monitor export brands from Malaysia, Singapore and Brunei. Power Drinks Consumer Promotion Campaign and Pran Spice Powder Eid Campaign were my notable campaigns for Pran-RFL. The notable campaigns by Transcom Beverages Ltd. include Pepsi Excel New Bottle Launching, Pepsi Black Launching, Pepsi and Lays Consumer Promotion and so on.

Simanto: Thank you for the time you shared.

Muntasir: I'm grateful to you.
Simanto/Mahfuz/AI