IU Al-fiqh dept boss out of campus: Stress on students
IU Correspondent || risingbd.com
Published: 15:12, 5 December 2020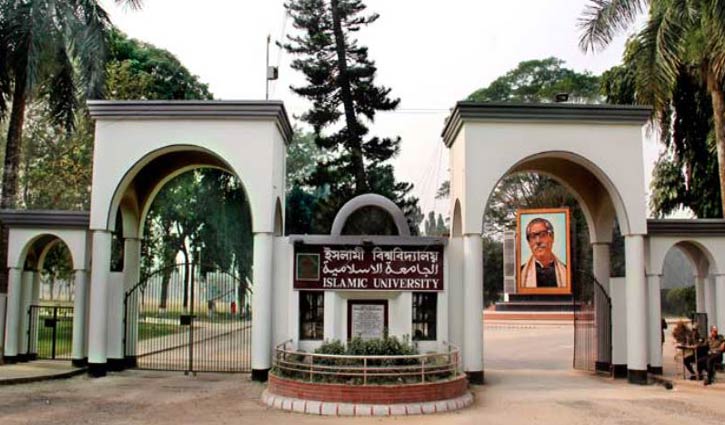 The students of Al-Fiqh and Legal Studies department of Islamic University in Kushtia are constantly facing the problem of taking signature in the process of picking up their required documents including certificates due to the absence of the chairman.
Associate Professor Muhammad Anowarul Wahab, the head of the department, is currently out of the campus for long and the students are facing difficulties in signing their documents. Many students come to the campus from far and wide and have to go back only because of signature complications.
Every master student needs a certificate to submit intimation for getting Bangladesh Bar Council enrollment process at the end of graduation (LL.B).
But the students failed to get their documents including certificate due to the signature of the departmental head as he is out of campus.
If the departmental chairman is not present on campus, other teachers on the basis of seniority will act as acting head in his place. But other senior teachers are also not agreeing to sign as the incumbent chair has not properly explained the responsibilities to any senior, the students alleged.
'I went to my teachers seeking their signature for the last three days but they denied signing on it,' a student, wishing not to be named said.
They could not work as acting chairman without getting written documentation from the incumbent chair, a teacher of the department said.
A number of offices and residential halls are now closed due to the COVID-19 outbreak but the authorities are placing special emphasis on getting the certificates and necessary papers from the university considering the students' needs, university sources said.
We took a decision in a departmental academic council meeting that the senior teachers would act as acting chairman in my absence during Coronavirus pandemic but they did not do so now, the department's chairman Muhammad Anowarul Wahab said, adding the problem would be solved soon.
IU/Jibon/Mahfuz