Necessity of e-commerce clubs at universities
Daloare Hossain || risingbd.com
Published: 08:44, 28 October 2021 Update: 12:56, 28 October 2021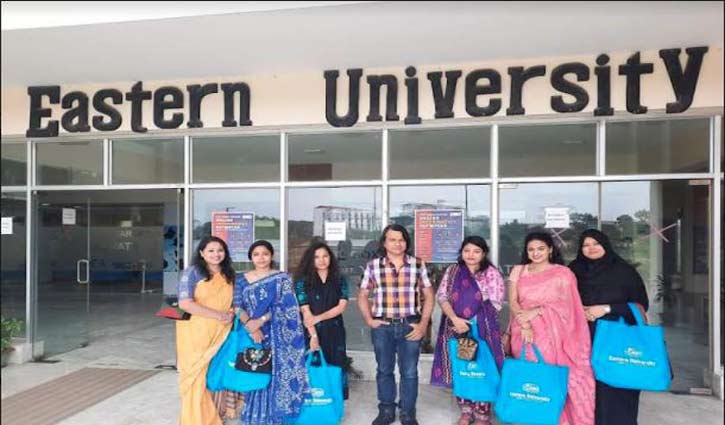 Now we are living in a modern world where technology is embedded in our education, career, and all kinds of activities in daily life. E-commerce dominates a large part of the Internet. Universities can play a major role in making the future generation efficient in the e-commerce sector.
E-commerce has facilitated our daily life. Generally, we sell and buy products and services through e-commerce websites. People from several institutions and backgrounds can engage in e-commerce platforms as well. In the e-commerce sector, many people and ventures come every day and make business and job opportunities. As a result, many transactions are increasing and creating new fields.
In e-commerce, there are opportunities to come from different backgrounds. Like any student who is good at photography, content writing, communication, designing, or anything can work permanently or part-time as a freelancer.
They have the option to create their own business. If anyone does love to research they can do market-customers research for e-commerce companies. This means anyone can make their career in the e-commerce sector on what they are passionate about.
We have seen many clubs in university as a cultural club, debating club, engineering club, language club, communication club, career club, entrepreneurship club, robotics club etc. But there is no e-commerce club.
Why is an e-commerce club needed in the university? Because students come there for higher education and to build careers. Universities can help students to be creative or work individually.
Every year huge numbers of students came out as graduates but due to lack of proper guidelines, they become dissipated in their careers. In this case, the e-commerce club can play a crucial role by providing proper instruction on career paths.
There are some benefits of e-commerce clubs in universities
E-commerce knowledge: Universities should extend their courses related to the e-commerce areas. When the students have an opportunity to know about the field of e-commerce more and more, it is believed that they will be interested in building a career in the sectors. Setting up e-commerce clubs will also help them in many ways.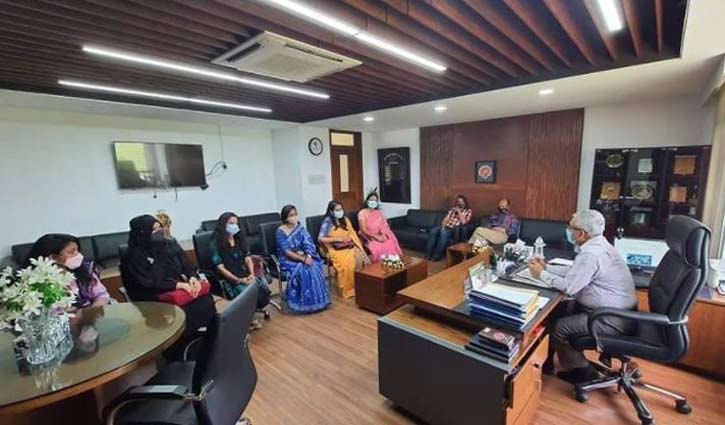 The clubs can help members to learn more about e-commerce across different industries. For example, web-app design and development, graphic design, payment method, delivery, product source, packaging, customer handling, marketing etc.
After starting the journey, the founder needs to keep updating these sectors. An e-commerce company runs with several related companies. The club will support e-commerce professionals by providing news and updates about how they can make their work or business more effective.
Networking: Networking is most essential for business. It assists us to find out sources and increase sales of products or services. E-commerce club will provide networking opportunities for members to interact with each other, and with industry professionals. Entrepreneurs will get potential customers, investors, and several sources. Freelancers get opportunities to find clients and job seekers will get job opportunities. An e-commerce company runs with many institutes, networking makes it much easier.
Career preparation: When students enter the university they make future dreams but after completing graduation they become frustrated because they are not aware of the real scenario of the industry where they are interested in building their career.
So if they know how they can prepare themselves for the sector they are keen on making their career, with the help of an e-commerce club, will make it easy for them to get a job or start a business after completing their graduation. When entrepreneurs start an e-commerce company they need skilled employees, but there is a scarcity of skilled manpower in the sector.
A skilled person can do a job or start a service company (3rd party) to support e-commerce. Clubs facilitate career opportunities, either through networking or learning more about e-commerce industries.
I believe e-commerce clubs can provide opportunities for manpower and freelancers as well as encourage entrepreneurs from the university level. It also supports being a conscious buyer. The e-commerce club will play a role in paving the way for a prosperous career for university students.
Writer: Founder of Our Sherpur
Dhaka/Cynthia/Mahfuz