Young entrepreneur Niloy Hasan Shamim`s monthly income is lakhs of taka
News Desk || risingbd.com
Published: 15:23, 23 January 2022 Update: 21:15, 30 October 2022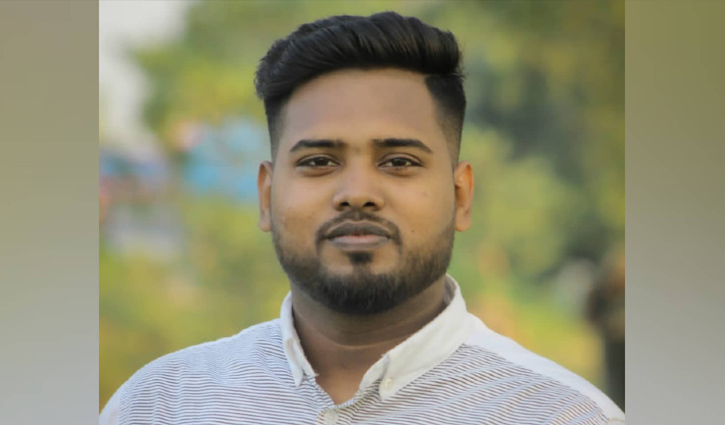 Niloy Hasan Shamim
Niloy Hasan Shamim is one of the successful innovators among the young innovators of today. He was born on February 02, 2001 in Brahmanbaria District of Nabinagar Police Station.
Niloy Hasan Shamim (Niloy Hasan Shamim) said, I was very interested in the Internet since I was in Class IX. I slowly started learning the work of graphic design. I first started working with my mother's mobile phone, within 1 month of working I bought a mobile phone with my work money and after 2 months I bought a computer and started working fully. Now I earn more than 1 lakh taka per month. My family can live well with that money. My family was not that well off when I learned to work. Now my family is well off due to my income.
Niloy Hasan Shamim said, currently in this era of digital marketing, the entire marketing department except graphics design is inactive. The reason for this is in front of our eyes. Graphic designers do most of what a company needs for digital marketing.
Banners, posters, billboards, social media cover photos, television commercials, etc. all fall under the work of graphic design.
For these reasons, the importance of graphic design is increasing day by day. So if you have decided to learn graphic design, it can definitely be one of the most rewarding decisions you make in your life.
When asked what graphics design is Niloy Hasan Shamim, he said, graphic design is to present a message or information in front of people with creativity through colors, lines and various shapes. Most of the time these messages are marketing related.
Apart from marketing, there are various sectors under graphic design. Garments sector is one of them. Before manufacturing any product in the garment sector, it has to be designed.
And you will know that the garment sector of Bangladesh is world famous. So joining this sector will be very beneficial for your career.
You will get job opportunities in various big companies if you can become a skilled designer. Also you can earn a lot of money by freelancing.
Also, this designing is required in various government and private institutions including educational institutions.
Dhaka/Nasim/AI