Mahbubul Khalid's AIDS song makes people aware
News Desk || risingbd.com
Published: 10:34, 1 December 2021 Update: 10:38, 1 December 2021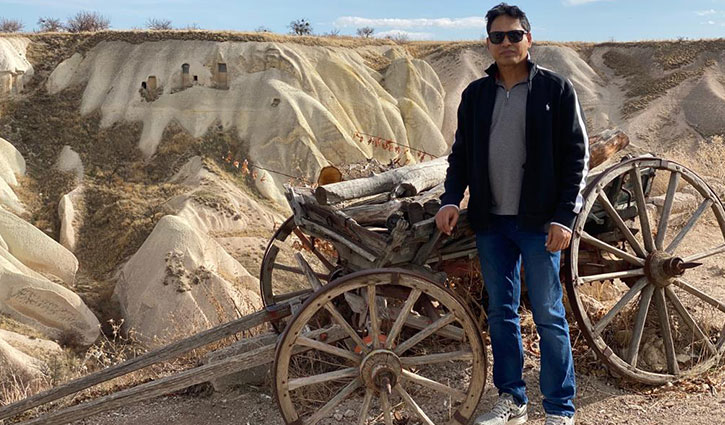 The World AIDS Day is being observed today (December 1) across the globe to create awareness about AIDS (acquired immunodeficiency syndrome). The day has been recognized as an opportunity for people around the world to stand together in the fight against human immunodeficiency virus (HIV).
The first World AIDS Day was observed in 1988. The theme of World AIDS Day 2021 is "End inequalities. End AIDS".
The day is also observed to extend support to those who have to live with the life-threatening condition caused by the HIV.
As per World Health Organization's (WHO) latest data, 3.77 crore people were living with AIDS in 2020. Though the world has made significant progress since the virus was first discovered in 1984, WHO said, important targets for 2020 were not met.
The WHO added that "division, disparity and disregard" for human rights are some of the major failures that allowed HIV to become and remain a global health crisis. The situation has been exacerbated by COVID-19, making the lives of many people living with HIV more challenging.
There are quite a few protective measures that one must adopt in their everyday life to prevent the contract of AIDS. The preventive measures include, using protection during sexual intercourse, avoid sharing needles, blades etc. with other people and building good body immunity. Taking these preventive steps lessens the risks of getting infected by HIV virus. So awareness is must to fight the AIDS.
Noted Bangladeshi poet, lyricist and composer Mahbubul Khalid has penned a song to creates awareness on AIDS. Late composer Ahmed Imtiaz Bulbul tuned the song titled 'AIDS'. Two young singers Mehedi Hasan and Luipa rendered their voices to the song.
The song has been published on Mahbubul Khalid's musical website 'khalidsangeet.com'.
Mentionable, poet, lyricist and composer Mahbubul Khalid has penned and tuned a vast number of songs including various days or observance, popular and renowned personalities, social awareness etc. His recent song on Covid-19 pandemic has been widely appreciated and created awareness on the deadly virus.
All his songs and poems are published on his website 'khalidsangeet.com'. Besides, music videos of his songs are also released on YouTube channel 'Khalid Sangeet'.
The web link of the song: https://www.khalidsangeet.com/music/aids
Augustin Sujan/AI