'I envision, strategize and implement'
Published: 06:52, 27 June 2020 Update: 15:18, 26 July 2020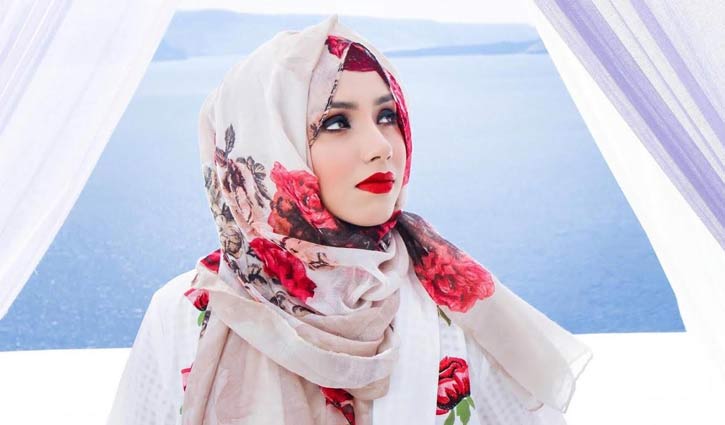 risingbd, country's leading and popular news portal, is publishing stories on persons who have shown success in various fields. As part of its efforts, Nabila Nowshin is writing stories under the banner 'In series #30days30souls'. Recently, she interviewed Mashiat Faroza who is a luxury fashion and bridal stylist. She is also the founder of 'Nahid By Faroza' which is a Haute Couture. In the exclusive interview, Mashiat Faroza talked about her childhood, education life, experiences, Haute Couture, future plans and more which are given below.
Hello, how are you?
Hello. I'm doing great. Thank you for asking. Hope you're doing well yourself.
Where did you give your O levels & A Levels?
I did them in Dhaka, Bangladesh.
Tell us about university life!
My university life flew by real quick. I thoroughly enjoyed it. It always felt like a blessing to be a part of such a prestigious university and I never took a moment for granted. It has taught me so much and honestly has shaped me to become the person that I'm today.
How's life in Canada?
Life over here is amazing. I absolutely love it! I have a job that I love, a business I built with a lot of hard work and my husband and I just bought our first home last year. Allah SWT has been really kind to us. I do miss my family very much but they visit us often; so that helps!
Do you want to give any advice to your 18-year old self?
Not really. I have no regrets. Everything that I did when I was younger has helped me become the person that I am today. Even the mistakes. So yes, absolutely no advices but just "you do you, girl".
Where are you working right now?
I run my own business called "Nahid by Faroza". Where we make couture clothing and jewelry. We also provide styling consultations. It is a completely online-based business that I have been operating for three years now. I have also recently started working at a logistics company based in Toronto. As you can imagine, with a full time job and a full time business, my schedule is absolutely crazy but I'm grateful for it. I like staying busy! With years of juggling a job and business with a family and social life, I have learnt to find the balance in life. Sometimes I fail but that's ok, I get up and start again.
Where did you use to live in your childhood?
I was born and raised in Bangladesh.
Is there anything you wanted to achieve from your childhood? And now you already have achieved it? If yes, what is it and how did you achieve it?
I always wanted to become a better Muslim; a better person. Even though I don't believe I'm even halfway there but I'm definitely closer than where I used to be. I'm more self-aware now. I know where I go wrong and I know that I should try to do better. I think I've achieved that with a lot of self-reflection. It also keeps me humble and grounded. My life is heavily influenced by my Islamic faith.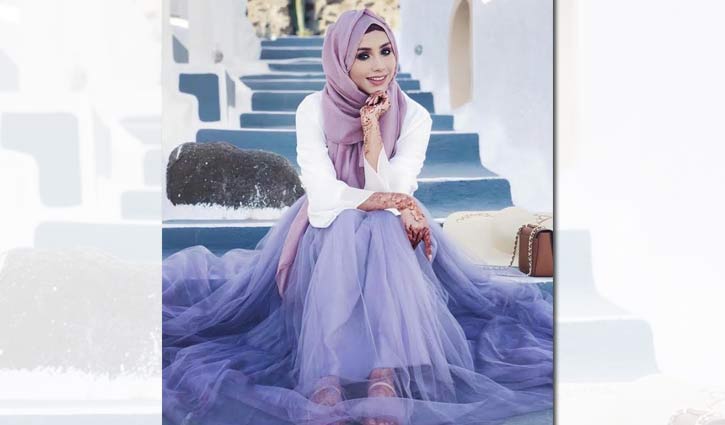 In this moment we all know we have got some precious free time. So, what are you doing in this time? Are you doing something productive? Share it with us! We would love to know your activities.
Honestly, there's nothing called 'free time' in my life. I have a very busy life because that's how I built it. I enjoy working! So yes, I work 9-5 and then get on with my business work. As for recreation, I spend a lot of time with my husband doing different activities together. We decorate the house together, we pray together, we watch shows together and even take long naps in our backyard. We plan dates every now and then. I believe productivity is important in life and especially at this time. It is what keeps me sane. And productivity is not just working or cleaning your home or working on something you haven't worked on in ages; being productive to me means doing something that adds value to my life. Watching a show that makes you happy, or is educating you, or putting on a face mask to make your skin glow can also be a productive task.
I have noticed that you are a business owner and you create a lot of whole new things. When did you start them all? And From where did you get all of those inspiration?
I envision, strategize and implement. It is my team of creative designers at Nahid who design and make my visions come to life. I speak to my clients, understand their vision and then translate it to my creative geniuses who do the work. However, I am a creative person and I find inspiration in many things. As for the beginning, my colourful wedding has been the biggest inspiration of my life and it is what gave birth to my business: through my wedding, I explored and discovered the artist in me.
When a bride wears a dress that you beautifully made for her and then she showed up on the stage in front of a lot of people. That will definitely be a memorable day for her. On her special day, you put joy in the bride's face, after seeing that, how do you feel?
It gives me inspiration and motivation to see them happy in their Nahid outfits and jewelry. It is what keeps me going. The happiness of my clients' is my biggest priority.
As I know that you have already opened your online shop throughout Instagram which is called Nahid by Faroza. Which is doing really great. But do you have any plan in future to open a clothing brand (outlet) of your own?
Yes, I plan to one day. But no rush. I'm enjoying the process. Let's see where life takes me. I'm a true gypsy at heart. So it's hard to tell what I would be doing in the next few years or even tomorrow! Also a huge believer in Allah SWT's plan. I will do my best and He will take me wherever I'm meant to be.
Who is your favourite fashion designer?
I don't have a favourite. I admire many and their work. They're all so different from each other; it is unfair if I just have to pick one.
I have also noticed that you are also a world traveller. How many countries have you visited till now? And what was the first and recent country that you visited?
I am a believer of the fact that a true traveller doesn't keep a count. Travel is about experiencing and learning; it is not a competition. Why keep a count? Travel has been a huge part of my life ever since I was a child; thanks to my father. So I've travelled all over the world to many different continents growing up. The most recent country I've visited is actually Kingdom of Saudi Arabia for my religious pilgrimage. Prior to that, I was in South Africa for my birthday celebrations.
In your journey, have you faced any negativity? If yes, then how did you fight it?
Of course I have. I have never fought them. I just ignore them. What people think of me, is not a reflection of me but a reflection of their hearts. So yeah, why fight something that doesn't concern me to begin with?
In your journey who was always beside you and whom you want to say thanks the most?
Well, firstly, of course, everything that I am and all that I have, I owe it to Allah SWT. Everything is a gift from him. Big or small. This life is a gift. Secondly, my parents who were also gifted to me by Allah SWT, my Al- Wahhab, (The Giver of Gifts). My parents are my most prized gifts along with my siblings and my husband. My husband is also my life's biggest cheerleader!
So, In series #30days30souls you are one of those 30 people. How do feel to take part in this?
I am touched and humbled. Thank you for reaching out!
And also, There are 29 more people like you who are passionate about their work and doing great for the world. Do you want to give any message to them?
Do whatever makes you happy as long as it doesn't hurt anyone physically or mentally.
*** 'Since childhood I was a very stylish kid'
*** 'I try to teach myself a new thing everyday'
*** 'Become a leader, not a boss'
*** 'I am in love with baking'
*** 'Work hard and consistency is the key'
*** 'I read about 50 books a year'
***'Exploring colours gives birth to a spark inside of me'
***'Every great dream begins with a dreamer'
Dhaka/Mukul
risingbd.com