'I am an open book and I love to share'
Published: 06:32, 29 June 2020 Update: 15:18, 26 July 2020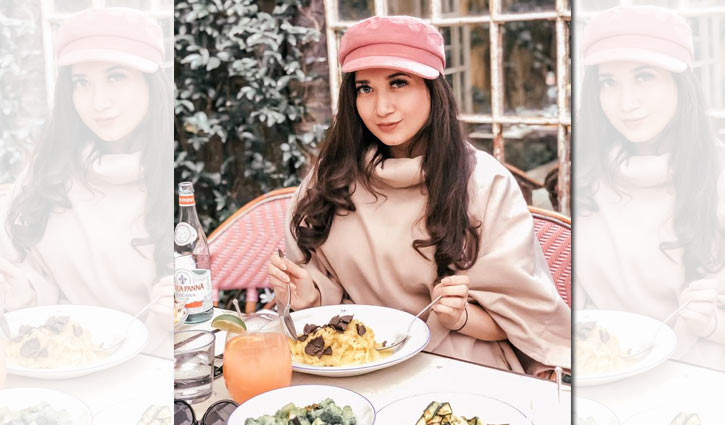 risingbd, country's leading and popular news portal, is publishing stories on persons who have shown success in various fields. As part of its efforts, Nabila Nowshin is writing stories under the banner 'In series #30days30souls'. Recently, she interviewed Bushra Sidd who is a blogger and a content creator. In the exclusive interview, Bushra talked about her sweet childhood, education life, digital content creating and more which are given below.
Hello, how are you?
Hi there, I'm well thank you.
What is your nickname?
A lot of people don't know this but my nickname is Intan. It's from an Indonesian/Malaysian origin & it means "precious stones".
From where you completed your O levels and A Levels exams?
I completed them from Aga Khan School Dhaka, Bangladesh.
Tell us about your university life and which subject you were reading in?
I moved to London, UK for my university studies in 2012. I completed my undergraduate & masters from UCL (University College London) in Information Management for Business. I graduated with a First-Class Honours in both.
Where are you living right now?
I live in London.
Where are you working right now?
I'm currently a full time digital content creator & blogger.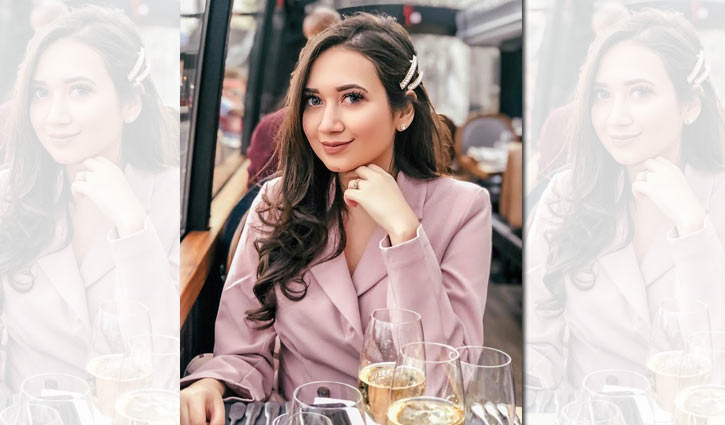 Where did you used to live in your childhood? Tell us one memorable story from your childhood!
I grew up and lived all my life in Dhaka, Bangladesh. I remember when I was young around 8 or 10, I used to go to classical Bangla dancing classes. Once I returned home from them every week I held my own classes at home but with all the house help. So, all our guards, drivers, cooks & cleaners (all grown men) would line up & learn classical Bangla dance from me, an 8-year-old!
Do you want to give any advice to an 18 year-old yourself?
I have absolutely no regrets or unfulfilled wishes from my younger days. I would simply tell my 18-year-old self to keep doing whatever it is you're doing & that all will be well in the end. Okay maybe I'll tell her to not hire that personal trainer to gain weight because the fat & weight will come on its own!
Is there anything that you wanted to achieve from your childhood and now you have got it? If yes, then what is that and how do you achieve that?
I've always wanted to have my own platform to voice my thoughts & opinions. I wrote poems & books as a child & started countless "newspapers" & "magazines" for my school. Now that I have my own blogging platform and when I send out my monthly newsletters to all my subscribers. I can't help but feel super proud that I actually realised my childhood dream. I've built an audience that wants to hear what I have to say. Little Bushra would be so proud.
In this moment we all know we have got some precious free time. So, what are you doing with this time? Are you doing something productive? Then share it with us! We would love to know your activities.
It's a very crazy time we're living through right now. There's an enormous amount of mental stress we're going through as well. Fear, anxiety & uncertainty. Thus, it's completely understandable to not be productive right now. I spent the first few months not doing much & just trying to stay sane & healthy. Nowadays, being in a better mental state, I've started concentrating on my fitness goals more. So, I've started regular running & yoga. I want to run a 5K comfortably this year & hopefully a 10K next year.
I see you are a great blogger and doing it at your best. I know it's really hard to do that passionately. But there are you who combine lifestyle, fashion and stuff related to that, which is really amazing! When did you first think that you would do it? And who does inspire you the most?
I've always had a flair of documenting & sharing my life with people. I'm an open book & I love to share. I knew I always wanted to do this so when I quit my banking job in 2018, I started focusing on Instagram. I didn't really think that I could turn it into a full-time job at that point and was just posting as a hobby. After a few months when my account started growing & I started getting contacted by my PR agencies & brands, I began to learn more about this industry and could see the potential in it. In terms of inspiration, for creative work, I get inspired by my surroundings, so people I meet, places I visit, movies I watch or conversations I have. In life, my mother inspires me every day to be a better human being & live life with conviction.
I see your Instagram's account name is bsiddlife. What is the meaning of that name?
It's basically my name, Bushra Sidd. So, Bsidd and then life because it's about my life!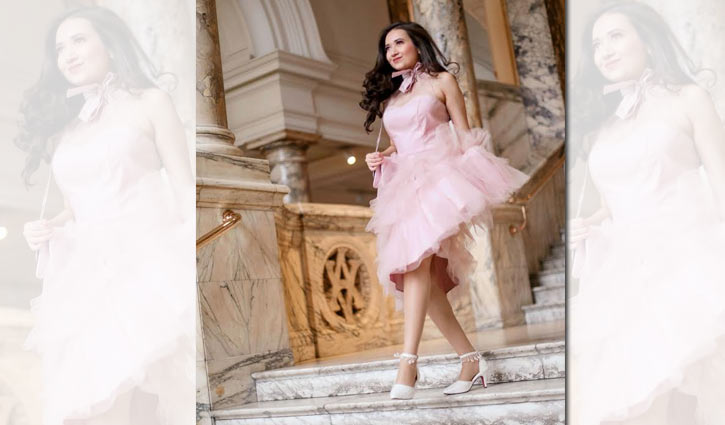 On instagram, you manage your feed very nicely. It's really hard to work with a theme and colour. But you manage them in a very perfect way. I must say, you do really hard work on it! How do you manage them?
Thank you so much! It is a lot of work & there's countless hours of planning & prepping behind it all. I don't maintain a strict theme because I like to keep my page looking curated but also approachable. I want people to know the person behind the feed & not just see pretty photos. In terms of the technical details, I plan for content ahead, use scheduling apps to visualize it & use my Lightroom presets to edit my photos to get a consistent look.
Besides this, what do you like to do in your pastime?
I love watching movies & shows. I think everyone who follows me knows that. I have curated the best TV series & movie binge list! I like practicing the piano in my free time as well or playing with my cat, Milo.
As I know, you are really a good dancer. Do you still practise dancing oftentimes?
Thank you! I've always loved dancing. I'm lucky to be married to a man who loves it just as much. At any point in my life I would be taking some sort of dance lessons. I took lessons in classical Bangla dance, Bharatanatyam, Salsa and Belly dancing. Any school function or wedding, I would be there dancing! My parents were always very supportive of my passion. I was also a part of the official university salsa dance team & we participated in inter-university competitions. I haven't been taking lessons for a while now. Just been busy with life. But I definitely want to get back to it as it's my most favourite thing to do.
After 10 years where do you want to see yourself?
Probably running my own company, doing what you ask? I have no clue yet!
In your journey who were always beside you and whom you want to say thanks the most?
My husband, Ashik is my biggest supporter & cheerleader. From the moment, he's come into my life, he's been a pillar of strength. So, I thank him for always having my back & supporting me in all my crazy ideas. The same applies to my parents who've always believed in my dreams & my best friend, Nasreen who'll always cheer the loudest in any crowd for me.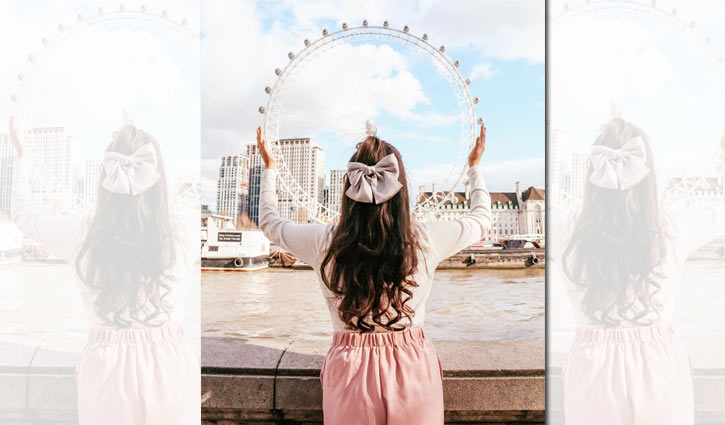 So, in series #30days30souls you are one of those 30 people. How do feel to take part in this?
Such an honour to be in this list with all these amazing people. Thank you for including me.
And also, there are 29 more people like you who are passionate about their work and doing great for the world. Do you want to give any message to them?
I'll just leave this message here that's been my motto from day one of this journey: Life's too short to do something you're not passionate about.
*** 'I envision, strategize and implement'
*** 'Since childhood I was a very stylish kid'
*** 'I try to teach myself a new thing everyday'
*** 'Become a leader, not a boss'
*** 'I am in love with baking'
*** 'Work hard and consistency is the key'
*** 'I read about 50 books a year'
***'Exploring colours gives birth to a spark inside of me'
***'Every great dream begins with a dreamer'
Dhaka/Mukul
risingbd.com