Industries secretary blames seasonal rawhide traders
Published: 16:24, 17 August 2019 Update: 15:18, 26 July 2020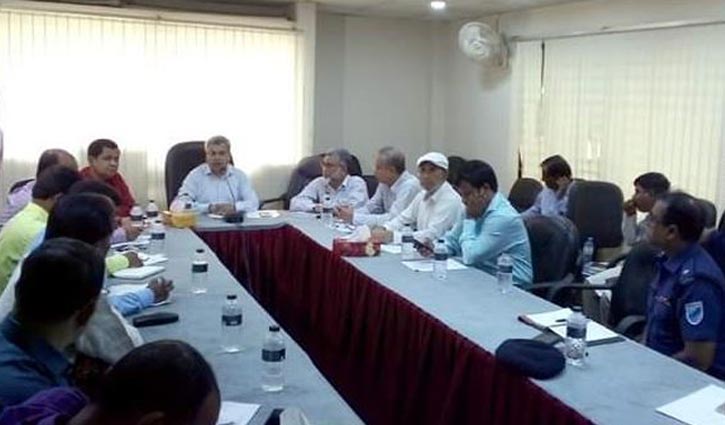 Savar Correspondent: Industries secretary Md Abdul Halim complained that seasonal rawhide traders damaged rawhides avoiding appropriate preserve method.
The secretary made the opinion while addressing a view exchange meeting with traders at leather industry in Savar on Saturday.
He said, the issue of damaging rawhide is not the overall picture of the country. Rawhides have been preserved accordingly in other areas.
Central Effluent Treatment Plant (CETP) is running in Savar tannery. Tanneries collect half of the annual requirement of the country's leather industry during Qurbani. So, the tanneries will run in full swing in the next two or three months.
BISIC Chairman Mostak Hasan, Project director engineer Jitendra Nath Paul, Bangladesh Tanners Association general secretary Md Sakhawat Ullah and others attended the function.

risingbd/Savar/Aug 17, 2019/Ariful Islam Sabbir/Nasim
risingbd.com