20% of corona patients infected with Omicron
News Desk || risingbd.com
Published: 17:12, 18 January 2022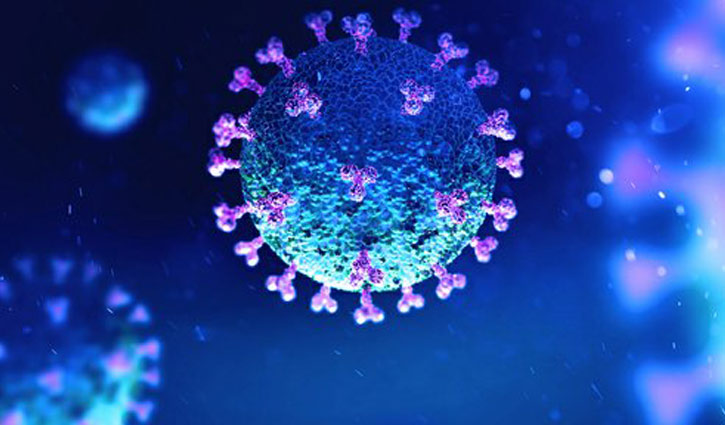 Twenty percent of the total coronavirus patients in Bangladesh are infected with the new variant Omicron. Health experts fear that Omicron infection will multiply this month.
Bangabandhu Sheikh Mujib Medical University Vice-Chancellor and Genome Sequencing Research Project Supervisor Prof. Dr. Md. Sharfuddin Ahmed said this quoting a report on Tuesday (January 18).
He said, "The purpose of the genome sequencing research of 'Covid-19' is to uncover character of the genome, type of mutation and its interaction with the genome of the global Covid-19 virus and to create the Covid-19 genome database in Bangladesh. The report is based on six-and-a-half months of ongoing research at BSMMU. We hope to be able to provide updated results in the coming weeks."
 
The study was conducted on coronavirus patients across the country from June 29, 2021 to January 8, 2022. In the study, genome sequencing of coronavirus was done by next generation sequencing from swab samples of 769 corona-infected patients. The study included patients up to 90 years of age. The number of patients aged 21 to 58 was higher.
The study also found that coronavirus infected patients with co-morbidity, such as: cancer, respiratory diseases, heart disease, diabetes; Their mortality rate is high. In addition, patients over the age of 60 have a higher risk of dying from a second infection.
A study of genome sequencing analysis of coronavirus in July 2021 found about 98 percent of all infections were caused by delta variants. 1 percent was infected by the South African beta variant and 1 percent by the Mauritius variant or Nigerian variant.
Of the samples collected from 8December 2021 to 8 January 2022, 20 percent was found infected with Omicron variant and while 80 percent with Delta. The Omicron variant infection is likely to increase exponentially next month.
The Omicron variant is spreading more than the Delta. The genetic code of the Omicron variant contains more deletion mutations than the Delta variant, most of which contain the spike protein of the virus. Most vaccines are based on this spike protein.

Dhaka/Mesbah/AKA