Fuel price hike has impacts at all sides
News Desk || risingbd.com
Published: 14:49, 6 August 2022 Update: 15:29, 6 August 2022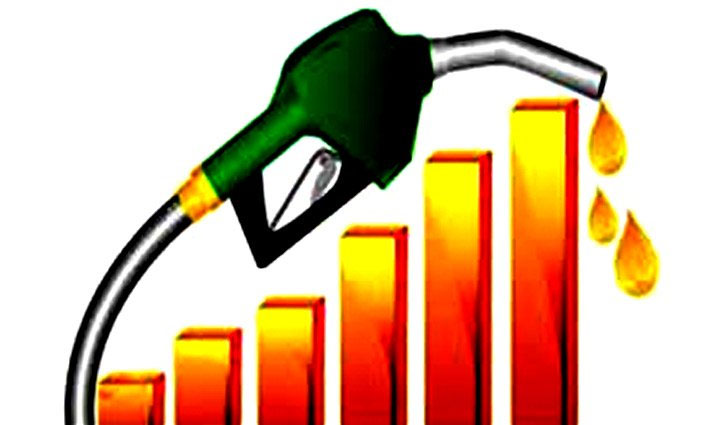 The government has re-fixed prices of fuel oils at the consumer level considering the uptrend of price in global market under the current world situation.
Energy and Mineral Resources Division of the Ministry of Power, Energy and Mineral Resources issued a handout on Friday night.
According to the handout, the retail price of diesel at consumer level will be Taka 114 per liter, kerosine at Taka 114 per liter, octane at Taka 135 per liter while petrol at Taka 130 per liter.
The government has taken the decision to reduce burden on the national economy. Bangladesh Petroleum Corporation (BPC) and the Eastern Refinery Limited are incurring huge loss, so there is no other way without increasing prices, the government sources said.
Professor of Economics Department of the Dhaka University Dr. Shahadat Hussain Siddiqui said, "There is a logical ground for increasing the prices of fuel oils in line with our current inflation. But, it should have a limitation, so that it cannot affect the customer level. Such a sudden increase will affect prices of other products as well. In this case, the government should have taken all other factors into consideration and increased the prices. Now, it can become unbearable for people".
If we see the inflation rate this year and it can be double in the future. It is very dangerous for the general people. When inflation increases, prices of various commodities will increase and that will have a greater impact. Therefore, the government should have considered all situations, he also said.
Professor of Development Studies Department of the Dhaka University Dr. Md. Abu Yusuf said everything is related to fuel. Prices of the most things will increase, and it will automatically affect the customers. The government should increase it gradually, if they want.
Economist Professor Dr. Md. Helal Uddin said that the government has increased the prices considering the global situation. This increase will have an impact at the people. However, overall prices may increase.
Yeamin/Mukul