Young filmmaker Imdadul loves travelling
Tarek Aziz || risingbd.com
Published: 11:44, 19 September 2020 Update: 11:01, 24 September 2020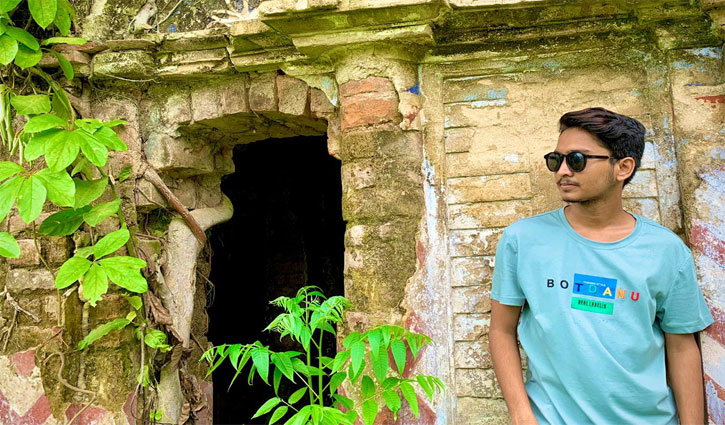 An actor portraits different social aspects of society through quality acting. They have scopes of taking different tastes of life through playing different roles in the drama, cinema, or stage. Stage acting is considered as the most challenging job for an actor because the audience is directly connected with the actors while the performance goes on. The feedback is promptly obtained here.
Imadadul Haque, a young soul of Chattogram gets attracted to the stage performance at an early age as he had wide acceptance in school campus for outstanding performance in different cultural programs. Basically, his popularity pushes him towards stage performance. He grows up at Pahartali suburbs under the district and starts his stage performance as a teenage boy in Chattogram Shilpakala Academy. He was trying to gear up his performance to a great extent but his thirstiness never meets up with only performing at the stage. He wanted to cover up many more stories that remain untold behind the scene. After a long journey as an actor, he builds a production house named 'Emdadul Haque Films' and starts making some quality short films on different contemporary social issues. Among the short films Baba, Kotha Dilam, Child Labor, and Atmahatya are the mentionable creation.
Emdadul has completed his secondary and higher secondary level from Asiatic School and College, Chattogram. Now, he is intending to go abroad for higher studies as he got admission to the Department of Film at the University of Regina, Canada.
Besides his fascination with the films, he loves exploring the nature. He grows up in one of the hill tract districts of Bangladesh and Chattogram is one of the best tourist destinations of Bangladesh as it has a mesmerizing combination of beautiful hills, lakes, botanical gardens, sea beaches, and a bunch of natural landscapes. Emdadul starts exploring local spots first and then he feels a deep affection for nature. Later he kicks off his journey exploring different districts of the country and he has been in India, Bhutan, and Nepal for a month also. He is not only a traveler but also a travel blogger. Now traveling has become an addiction to him and he loves to share his experience and obtained knowledge that is why he captures videos of exploring areas and later uploads on social media platforms.
He wishes to be a good film producer and wants to present Bangladeshi culture in the global arena through hard work and creative creation. He is also committed to bringing up the unknown mystery of the world to the people throughout his travel blogging.
The writer is a student of Chemistry Department, Jahangirnagar University. He can be reached at [email protected]
Dhaka/AI