Joyshree  Das`s novel `Tumi Acho Kabita Nei`
Desk Report || risingbd.com
Published: 17:34, 12 April 2021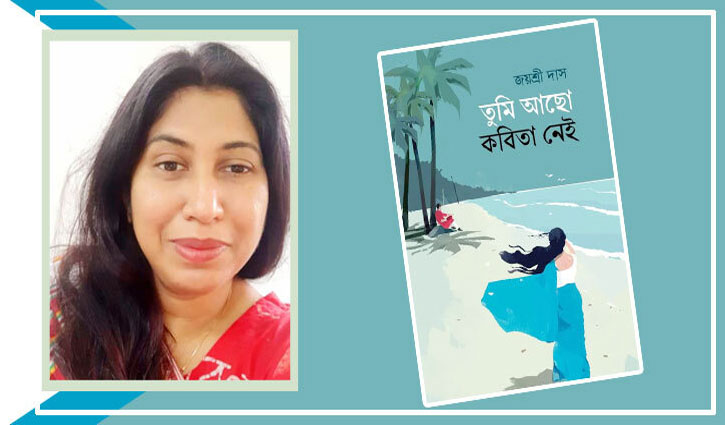 Fiction writer Joyshree Das's new novel 'Tumi Acho Kabita Nei' has arrived at Amar Ekushey Book Fair. This is her fourth novel. Shiri Prokashon is the publisher of this book.
Reader will have to spend 200 to purchase the book. The novel cover has been done by Niaz Chowdhury Tuli. The readers can find the book at the Shiri Prokashon stall, stall no. 475.
Joyshree Das said about the novel, "The main character of the novel is Kabita. Kabita, who is only 19 years old, is struggling to survive with the pain of acute poverty. In order to survive in the war of life, the character is forced to beg in the railways, bus stands and in different places."
"The novel also portrays a love story between Kabita and Raihan and their struggles on the way. Sometimes two words greed and meaning stand in front of their way. Their love becomes the victim of conspiracy of one's own mother and brother. The novel paints a realistic picture of a woman's struggling life. "Joyshree added.
Ranzit/Nasim