Long traffic jam on Sirajganj highway, passengers suffering
News Desk || risingbd.com
Published: 14:37, 24 September 2021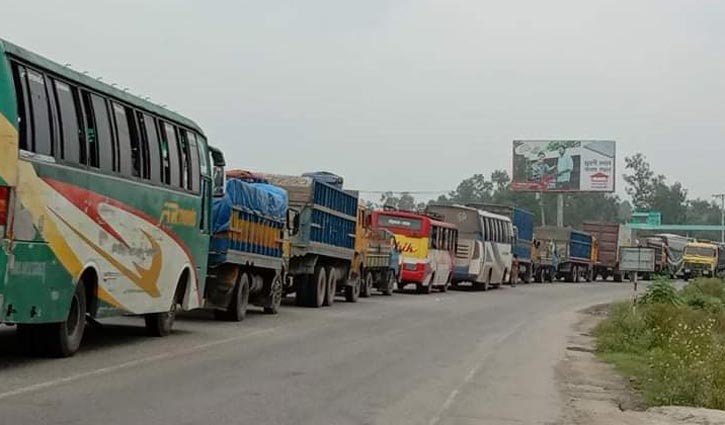 Due to risky Nalka Bridge and highway upgrading works, a 15-km long traffic jam has been created on Bangabandhu Bridge Western Highway in Sirajganj.
As a result, passengers are suffering a lot. Long-route vehicles are plying through Sirajganj town due to traffic jams on the highway, and it is also causing traffic jams in the town.
On Friday (September 24) morning, a traffic jam started from Bangabandhu Bridge West to Nalka Bridge and Simanto Bazar area. Gradually, the traffic jam spread from Kaddar More to Hatikumrul. Sirajganj Traffic Inspector Khalequzzaman Salek confirmed the matter.
The inspector said vehicles are moving at a slow speed as there are potholes on the road on the west side of the Nalka Bridge. It also causes many road accidents. However, policemen are working relentlessly to reduce traffic congestion.

Russell /Mukul