Mystery behind Marzia murder unearthed
Mystery behind Marzia murder unearthed || risingbd.com
Published: 21:24, 28 January 2022 Update: 22:58, 28 January 2022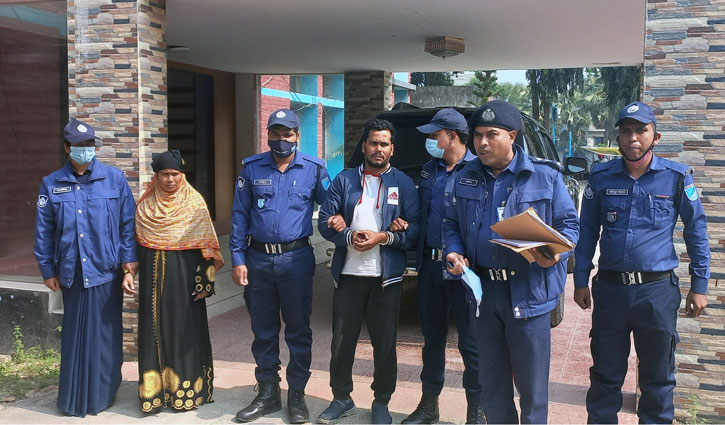 The mystery behind the murder of Marzia Akter, 30, a woman who was found death in a canal of Waiznagar of Singair upazila in Manikganj on January 14, has been unearthed.
She was killed by a couple only for Tk 20,000, after an altercation over selling her gold with the money, police said.
According to police, Marzia gave her gold ornament to one Masud to bring the money keeping it as mortgage. But he sold it out and gave her Tk 20,000. Later, she was murdered as she asked them to bring the ornaments.
Golam Azad Khan, Superintendent of Police (SP) in Manikganj, said this in a press briefing at his office on Friday (January 28).
He said, "Marzia, daughter of Mosharraf Hossain of Chari village of Singair, came to Dhaka after she split up with her husband. She had been residing in Masud's rented residence as a sublet and learning works in a dental clinic. One day, she gave her ornaments to Masud to bring some money keeping it under mortgage. But Masud sold it out and concealed the matter. After some days, she gave Masud the money back and asked him to return the ornaments. Over the matter, they locked into an altercation. As a sequel to that, Masud strangulated Marzia with a towel. Then he slaughtered the body with help of his wife Rekha. Then the body was packed in carton and dumped it in a canal of Waiznagar of Singar."
On January 14, police recovered the body as an unknown. A clueless murder case was filed with Singair Police Station.
Police then arrested Masud and his wife Rekha from Narayanganj. Later, they confessed the murder.
Manikganj/Chandan/AKA