Mahbubul A Khalid's song pays tribute to Surya Sen
News Desk || risingbd.com
Published: 16:40, 12 January 2021 Update: 17:25, 12 January 2021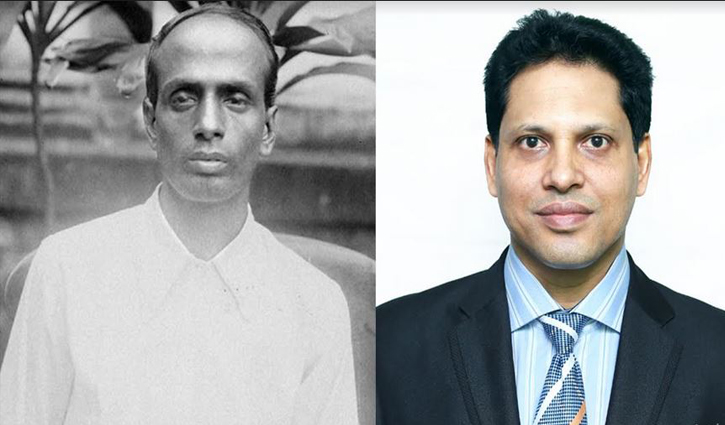 Today is the 87th Death Anniversary of Surya Sen, a Bengali independence fighter who led the 1930 Chittagong armoury raid against the British colonial rule in India. A revolutionary at heart, Surya Sen was the chief architect of the anti-British freedom movement in Chittagong (present day Chattogram), Bangladesh. A school teacher by profession and was popularly known as Master Da, Surya Sen embraced martyrdom to liberate his motherland from the colonial rule on January 12 in 1934.
Surya Sen was born on 22 March 1894 at Noapara, under Raozan Upazila in Chattogram.
In 1916, he was invited to join the revolutionary activities by one of his teachers while he was still a student of the intermediate class in the Chittagong College and he obliged by upholding the flag of the renowned revolutionary group, 'Anushilan Shamity'. But when he went to Behrampore College for a BA Course, he came to know about 'Jugantar', a revolutionary group and became inspired with their ideas. After completing his studies he returned to Chittagong in 1918 and became a Mathematics teacher at National school, Nandankanan and gained respect for his profession.
During this time he also intensified his involvement in the Indian independence struggle and became associated with the Indian National Congress, the most prominent political party there. In 1918, Surya Sen was selected as president of Indian National Congress, Chittagong branch.
Sen was known for recruiting a group of young and passionate revolutionaries known as the Chittagong group including Ananta Singh, Ganesh Ghosh, Lokenath Bal and Pritilata Waddedar who fought against the British stationed in Chittagong.
Surya Sen was an active participant in the Non-co-operation movement and was later arrested and imprisoned for 2 years from 1926 to 1928 for his revolutionary activities. After the Chittagong raid in 1930 and a fierce battle where over 80 British troops and 12 revolutionaries were killed, Sen and other surviving revolutionaries dispersed into small groups and hid in neighbouring villages, launching raids on government personnel and property. Sen was arrested on 16 April 1933, tried and was hanged on 12 January 1934.
Noted Bangladeshi poet, lyricist and composer Mahbubul A Khalid has penned a song paying tribute to the revolutionary who embraced martyrdom for the freedom of his motherland. Popular late composer Ahmed Imtiaz Bulbul tuned the song titled 'Surya Sen' while veteran singer Dinat Jahan Munni rendered her voice to the song.
The song has been published on Mahbubul A Khalid's musical website 'khalidsangeet.com'. Beside, a music video of the song has also been released on YouTube's 'Khalid Sangeet' channel.
Mentionable, poet, lyricist and composer Mahbubul A Khalid has penned and tuned a vast number of songs including various days or observance, popular and renowned personalities, social awareness etc. His recent song on Covid-19 pandemic has been widely appreciated and created awareness on the deadly virus.
Dhaka/Augustin Sujan/AI