'Makeover feels like a piece of art in my face'
Published: 06:41, 30 June 2020 Update: 15:18, 26 July 2020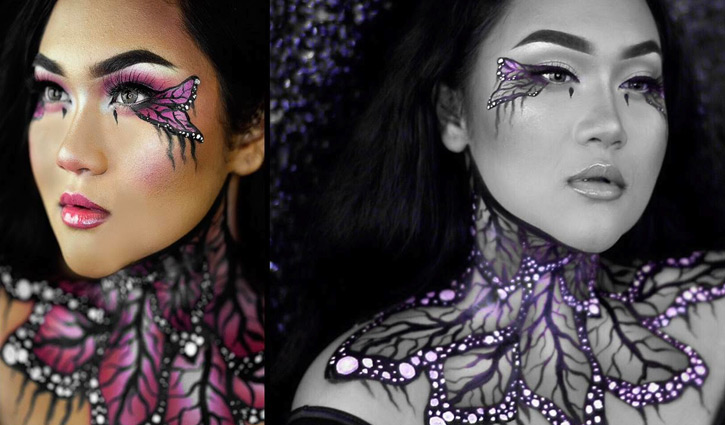 risingbd, country's leading and popular news portal, is publishing stories on persons who have shown success in various fields. As part of its efforts, Nabila Nowshin is writing stories under the banner 'In series #30days30souls'. Recently, she talked to Raisa Naushin who is a student, a professional makeup artist and a YouTuber. In the candid chat, Raisa Naushin talked about her sweet childhood, education life, achievements, future plans and more which are given below.
Hello, how are you?
I am doing great. Actually, amazing!
From where did you complete your S.S.C and H.S.C?
SSC was from Birshreshtha Noor Mohammad Public College (BNMPC) and HSC was from BAF Shaheen College, Dhaka.
Tell us about your university life and which subject you were reading in?
I'm studying in the Media Studies and Journalism (MSJ) department of ULAB. And it is going amazing. Journalism is like something I really love doing, probably because my father was also a journalist and journalism runs through our veins.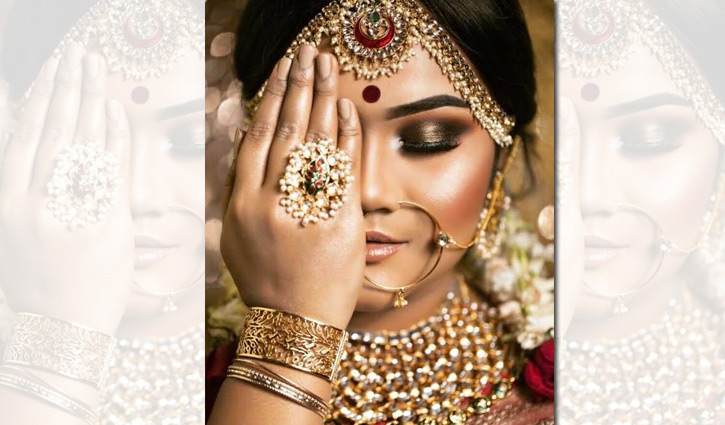 Where did you used to live during your childhood? Tell us one memorable story from your childhood!
I have lived in Dhanmondi since birth. We got shifted only for two times. If you asked me about one memory, then firstly I remember one memory the most and that is every afternoon all the kids from our area used to go on the rooftop. There we used to play a lot. Like- Running, gossiping, crying, laughing and everything. So, I usually miss that time a lot now. Because after 8 years, I see that everything just got changed and kids don't really go to the rooftop nowadays or play outside. It's really sad because at their age I used to go to the rooftop and even our parents used to gather together for gossiping which was a good source of time pass.
Is there anything that you wanted to achieve from your childhood and now you have got it? If yes, then what is this and how do you achieve this?
Since childhood I wanted to be a content creator and a makeup artist on YouTube. Somehow I achieved this earlier from my expectation. That is something I'm thankful about.
At this moment we all know we have got some precious free time. So, what are you doing with this time? Are you doing something productive? Share it with us! We would love to know your activities.
To be honest this quarantine is really depressing for me. Because I'm a very outgoing person. I can't stay at home for a long time. I like to go outside and I love travelling. But somehow I learnt to cope up with this and working out is helping me as a coping mechanism. I am trying to workout at least for 5 days a week. At this moment I'm trying to stay healthy and fit. Because before this time, I used to stay busy with university, clients, makeover videos and I almost forgot how to take care of myself. Also, I like to dance. Many people may not know this about me that I love performing. I have been doing kathak for about two years. So during this time, I'm trying to learn a new dance form which is "Whacking". Though I'm now in a beginner stage, I'm enjoying it fully.
What is your dream job?
My dream job was to be a makeup artist, which is already I'm now. Other than makeup, I would love to work at a zoo. A place far away from the city, surrounded by animals and nature.
As we can see that you are a great makeup artist. How did it start at all and who was your inspiration behind it? Share the story with us!
Since childhood I like to do things related to drawing or painting. I used to do makeovers by stealing my Mom's products. After a few years, I realized that I needed a lot more products to explore this form of artistry. Then I decided to save money, by walking to school and saving all my pocket money. I still remember that I saved about Tk 3500 and bought my all necessary makeover items with that money. Then I started to practise it on myself. After a few years, I came across a competition by Ntv and Women's World named 'Challenge with Colors'. Surprisingly I won that competition and I still wonder how. Then with the winning amount I bought a camera, makeup and everything for setting up a studio for creating content. From there my actual carrier started.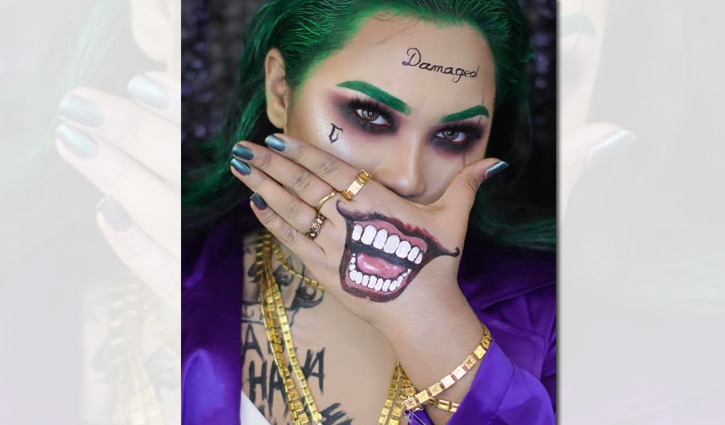 About inspiration, I must say that I mostly learned from YouTube. I used to see many makeup tutorials. From Bangladesh, Niloy Farhana apu inspired me a lot and still now she supports me about whatever I'm doing. Also, from international Jaclyn Hill's, NikkieTutorials etc.
On YouTube you did many series based on a specific theme. I hope you will give us many more series too. From where do you get the idea of those themes?
I saw NikkieTutorials doing a series called the "winter wonder week" which she did every year during the holidays. By seeing that I thought, what I can make with Bangladeshi and Asian perspectives which will be liked by Deshi audiences. Then I thought that I might make a series like 'Bridal Week'. Then I started to work for that series. After that I made a 'Halloween Week' which was also inspired by NikkieTutorials. I did the Halloween based theme because I like those kinds of makeovers. It feels like a piece of art on my face.
As you are now a makeup artist, but do you have plans to launch your own makeup brand?
I would love to have my own brand one day. I already have some product ideas on my mind that I would love to create in the future, but I'm not getting the proper scope to actually start it. Basically, I'm waiting for a good factory in Bangladesh to make this happen in real life.
If you couldn't be a makeup artist, then in which sector would you like to work in?
As I'm studying journalism right now so I would probably do things related to that. Basically, I would like to work in a sector where I have the scope to raise my voice for those who cannot speak up for themselves. Like- women rights, LGBTQ community, inequality against the minority of our country, animal rights, and many more. Basically I want to be a voice for those whose voice isn't heard in our society.
Besides doing makeover, what thing do you like to do the most?
I like drawing, singing, dancing and so on. I like to explore my creativity. I love to discover myself over and over again.
As we all know you are a strong person, how do you fight against negativity?
First of all I cut off the people who are negative from my life. Whenever I find any negative vibes from the people around me, I just cut them off immediately. And if I talk about social media negativity then I would say that my fan base is very strong and I'm really proud of those people who follow me. Till now I didn't face any serious level of negativity because of my amazing fan base and they always have my back.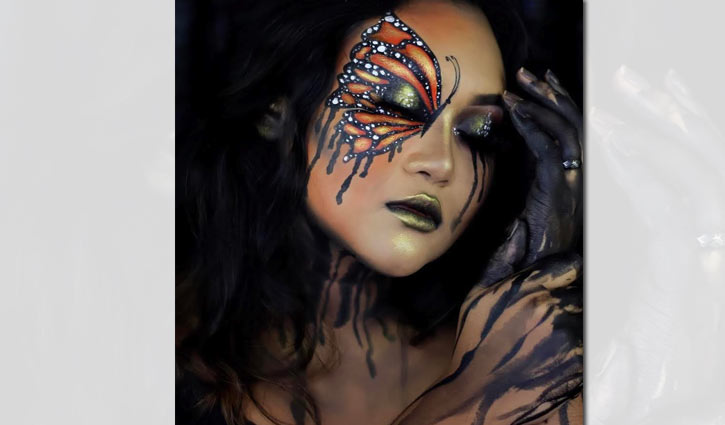 We also see that you are a huge cat lover! How many cats do you have in total?
At the moment I have only one cat, who is really trying his best to enter my room, as I locked him out for the interview. Before that, me and my brother rescued about 8 to 10 cats and then we gave them all for adoption.
After 10 years where do you want to see yourself?
I want to see myself owning a house. A house with a big yard where I'll keep many rescued cats and dogs. This will be my ultimate goal for the next 10 year.
In your journey who were always beside you and whom you want to say thanks the most?
First of all I want to say thanks to my parents and my the best friend. When I started them all I was only 17 and in that age people really don't relay to you. But they supported me from the very beginning. I also want to say thanks to Kushik Iqbal. He is an amazing photographer. We met in a shoot and he loved my makeup skills a lot. After that, we started to work together. It has been almost 4 years, and we are still working together. He is really like an elder brother to me. He guided me about so many things. I got the opportunity to work with many of the best influencers and celebrities of Bangladesh because of him. They all helped me a lot to grow up.
So, in series #30days30souls you are one of those 30 people. How do feel to take part in this?
I'm really honored to be a part of this. Also, I'm really thankful to you for making me a part of this.
And also, there are 29 more people like you who are passionate about their work and doing great for the world. Do you want to give any message to them?
My message would be thank you for being a change, thank you for making a change in this world. You are doing amazing. This world needs leaders like you all.
And for all people who are reading this I would tell you all that, just work hard and keep working hard. Work because you are passionate about it. Don't just work because you are getting paid for it. Work because you want to do it. Also, never measure your success with any numbers. It could be money or followers you have on social media platforms. Those numbers will never measure how successful you are. Success can only be measured by all of the things you have done for the world, for your society and for your country. Thank you very much.
*** 'I am an open book and I love to share'
*** 'I envision, strategize and implement'
*** 'Since childhood I was a very stylish kid'
*** 'I try to teach myself a new thing everyday'
*** 'Become a leader, not a boss'
*** 'I am in love with baking'
*** 'Work hard and consistency is the key'
*** 'I read about 50 books a year'
***'Exploring colours gives birth to a spark inside of me'
***'Every great dream begins with a dreamer'
Dhaka/Mukul
risingbd.com