BSMRSTU teachers announce closure of academic activities
BSMRSTU Correspondent || risingbd.com
Published: 11:07, 8 April 2021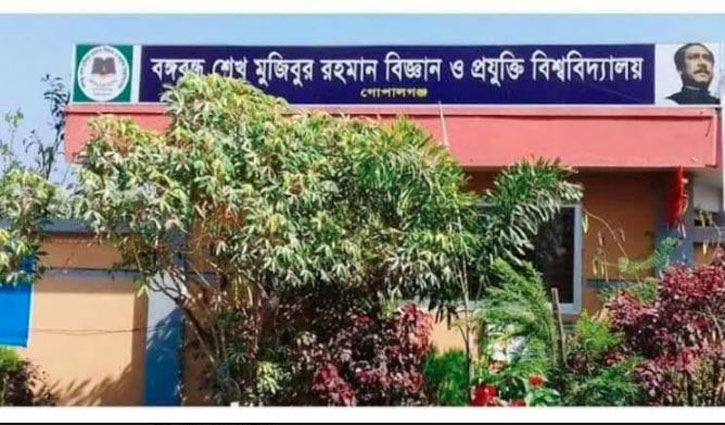 BSMRSTU Teachers' Association has announced to abstain from academic and administrative activities for an indefinite period to realize the demands related to upgradation.
A statement release, signed by president of the Teachers' Association Dr. Kamruzzaman and General Secretary Dr Abu Saleh, was issued in this regard on Monday night.
The statement said, for a long time, the administration has been behaving erratically and delaying the fair rights of teachers, upgradation from the date of availability with financial benefits, and stabilizing the jobs of teachers who have been paid against educational leave.
As a result, the issue of upgradation has become more and more complicated and the upgradation of teachers is heading towards an uncertain future. Although the teachers' association has repeatedly discussed these issues with the vice-chancellor but in vain.
In this regard, Vice-Chancellor AQM Mahbub said, 'We have already completed the upgrade viva of 30 departments and the remaining viva of the four departments will also be completed soon after the lockdown. The issue of viva and regent board is stuck for lockdown. I have nothing to do if the teachers still make a decision without understanding the current situation.'
BSMRSTU Teachers' Association held a series of the human chain and sit-in programs from December 23 to 31 last year to demand promotion of teachers on promotion and education leave from the date of availability of teachers deprived of promotion.
BSMRSTU/Razu/Mahfuz