Form monitoring cell to check violence on domestic workers
Sumaya Jannat || risingbd.com
Published: 09:39, 29 July 2021 Update: 11:30, 29 July 2021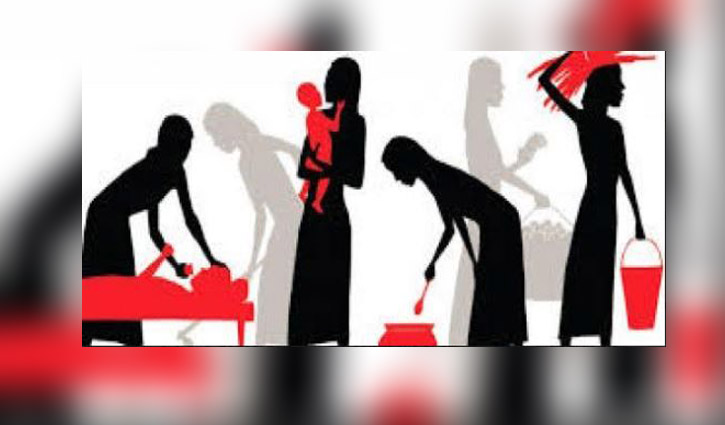 Nearly two million people are employed as domestic workers in Bangladesh and over 95% of them are women. According to a recent Bangladesh institution of labor studies (BILS) report, most of women domestic workers are at the age of 16 to 33 and they are mostly victimized with different kinds of torture and harassment.
Another critical situation is come out from BILS report that a total of 13 domestic workers in every two months are tortured physically and mentally. Some of them are victimized of sexual harassment, rape and also murder by their employers.
The Domestic Workers Protection and Welfare Policy (DWPWP)-2015 specifically says that whatever the situation, the domestic workers should not be tortured physically and mentally. The government shall ensure justice in accordance with law. However, in a real life, none of this provisional event happened as per the assurance of govt.
In the most recent cases of violence of domestic workers shows critical situation of our society. In 27 February 2021, Nipa, a child domestic worker, is brutally tortured by their employers- Dr. Robin and his wife Rakhi Das. In the 6-month employment of Nipa, Rakhi Das has tilt Nipa by theft, touch of warm weapon, and also attempt to murder by suffocating.
Only one month ago of Nipa case, Sathi (16), a domestic worker, worked for Sadrul Islam and his wife Selina. They are used to torture her in a lock room and also shaved her head. Another domestic worker, Kulsum Akhter's dead body is rescued by police at her workplace. She was killed by cutting the throat. If implementation of policy has been existing, we may have not seen this violent situation.
However, it can be easily assumed that there are more horrific incidents of violence against domestic workers which are not come into notice of media. These incidents are happening every now and then. It cannot be controlled by DWPWP or a policy, enforcement of which is not noticeable. So, if we actually want to change of these critical incidents, DWPW Policy must be functioned.
At first, it is crying need that the monitoring cell and inspection team should be formed as per guidelines of DWPW Policy. Here, central and local committee of the monitoring cell can create a database of all types of information (age, wage, working hours, health condition, working environment, employer behaviour) so that no domestic worker may victim of any violence.
Then, formal recruitment system should be introduced in policy and income of domestic work can be counted as GDP. In this process, sector of domestic work cannot go behind the screen of govt.
Another important issue is to amend Bangladesh Labor Act (BLA) 2006 and include domestic worker as a worker. BLA is enacted for legal protection, security and welfare of worker, but frustratingly Section-1(4) is excluded all domestic workers from the provisions of BLA as domestic work is an informal sector. As BLA has a separate court system (labor court, labor appellate tribunal), any remedy for domestic workers can be more easily accessible than criminal or civil court.
Another considerable step is that Bangladesh should ratify ILO Convention 189. ILO Convention 189 has numerous specific directions in terms of determining the legal right and duty and the decent working environment for domestic workers .If actual implementation of DWPW Policy as per assurance of government and all of these measures have taken, there have much possibility that no domestic workers can be victim of oppression in future.
Sumaya Jannat studies law at Rajshahi University.
RU/Mahfuz